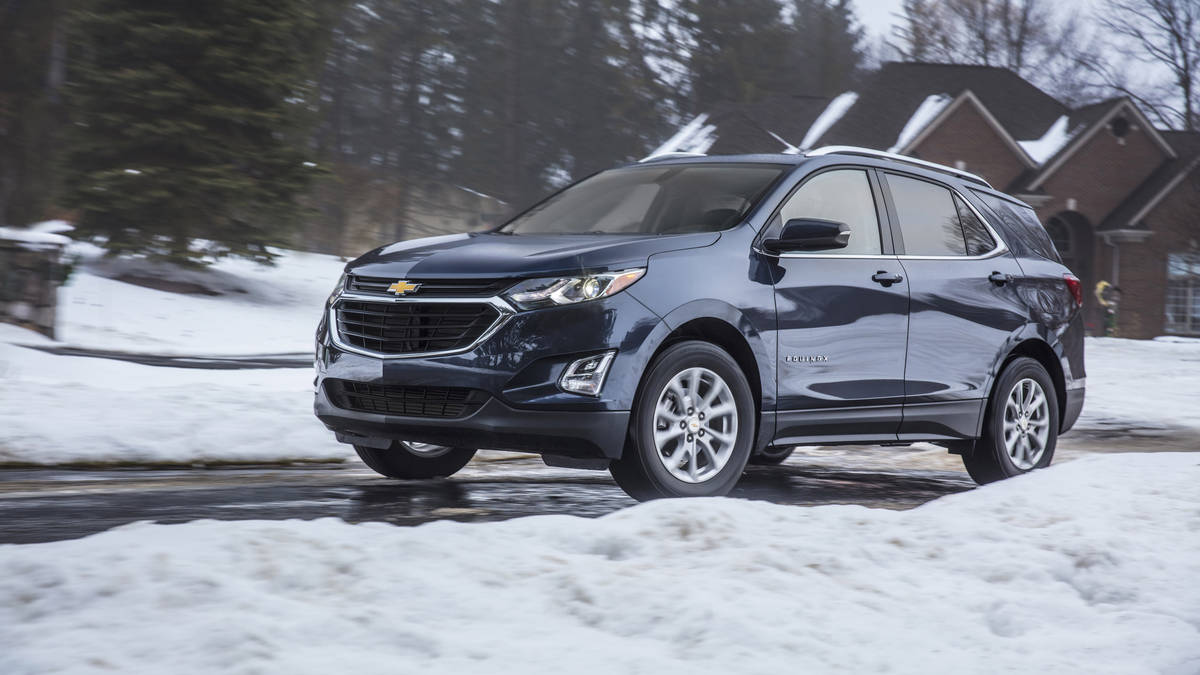 Purchasing a vehicle can be a rather difficult task. There are a considerable amount of options available to the customer. These cars come in all different shapes, sizes, makes, colors, and models. From a popularity standpoint, many stick out as hotly-pursued cars. The ideal car is said to include strong performance metrics along with aesthetic beauty and comfort. While there are plenty of cars fitting this description, the 2018 Chevrolet Equinox — an exciting new compact SUV — is at the forefront of this movement. It possesses every major trait one could ask for in the ideal vehicle.
This exciting compact SUV has four configurations to choose from: L ($23,580), LS ($25,600), LT ($26,800), and Premier ($30,800). Per the Chevrolet website, the Equinox is being billed as a versatile crossover featuring the complete package. A host of alterations to former models were done with the customer's wants and needs fully in mind. The five-seat vehicle is fashioned with a 1.5-L 170 HP engine. It also comes equipped with a 6-speed automatic transmission.
From a fuel economy standpoint, the car is said to get approximations of 28 miles-per-gallon in city driving, and 39 miles-per-gallon on the highway. When factoring in competitors and the average SUV, these mileage numbers are absolutely fantastic. Furthering the allure of the Equinox is the smoothness with which it rides. This pairs nicely with the base engine. If one's wanting a bit more kick, a 2.0-L four-cylinder turbocharged engine will be available. This 9-speed transmission should allow for 252 HP and 260 lb.-ft. of torque.
The design of the vehicle hasn't seen huge developments from past years — though its certainly more refined across the board both with exterior and interior elements. The seats inside the cabin are said to provide both comfort and support for the passengers and driver alike. Four-way adjustable seats are put in base models — though eight-way power-adjustable capabilities are an option. Base models also come with a six-speaker stereo system, a 7″ touchscreen, a rearview camera, Apple CarPlay, and a push-button start.
Safety is a major priority with this vehicle. As such, the 2018 Chevy Equinox has provided a plethora of preventative measures from which the customer can select (with additional fees). Some of these tools include blind-spot monitoring, a 360-degree camera, rear-cross traffic alert, forward-collision warning, low-speed automatic emergency braking, lane-departure warning, and rear parking sensors.
The critically acclaimed NHTSA has offered high marks across the board — including a 5-star rating for frontal crash, and 4-star ratings for rollover, side crash, and overall rating. The highly reputed IIHS offered "GOOD" marks for head restraint and seats, roof strength, side, moderate overlap front, and small overlap front.
Rarely is there a compact SUV on the market possessing this type of fuel economy. The 2018 Chevy Equinox simply is a sensible vehicle with exquisite traits and affordability across the board.
Be sure to check out our sponsored partners' websites to learn more.

Image Source: