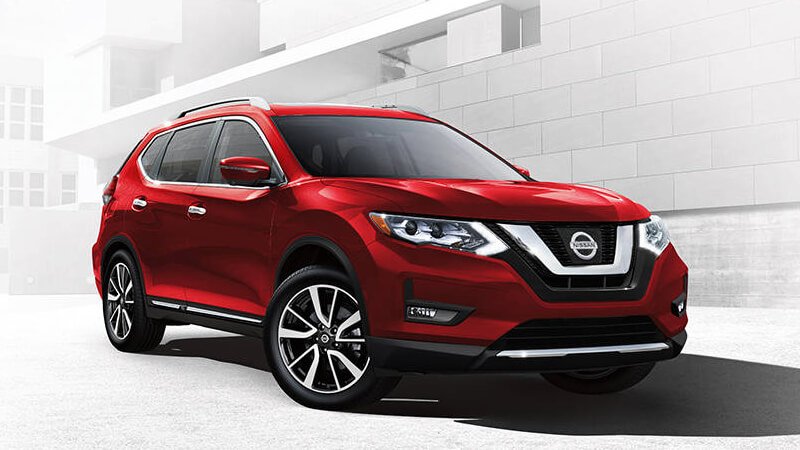 Nissan has a long track record of manufacturing quality vehicles at affordable prices. Throughout the years, a multitude of different models have been crafted in order to fully cater to customers all over the world. In 2018, Nissan has come up with the Rogue — a new compact SUV ready to hit the market with plenty of fervor. Early metrics have this vehicle garnering plenty of steam as a popular entity. When looking at the complete scope of the car, it comes as no surprise.
The 2018 Nissan Rogue has six configurations: S ($24,800), SV ($26,020), S AWD ($26,150), SV AWD ($27,370), SL ($31,180), and SL AWD ($32,530). Base models of the Rogue include a 2.5-L four-cylinder engine fully complete with a continuously variable transmission (170 HP). Early approximations have this vehicle garnering 33 miles-per-gallon with highway driving, and 26 miles-per-gallon within city limits. Comparatively speaking to the rest of its class, the Rogue has excellent fuel economy — particularly with front-wheel-drive models.
Due to its suspension, the car has a relatively smooth ride over rougher terrain as well as windy roads. From an acceleration standpoint, the Rogue is more than acceptable. Due to its engine power, this vehicle can tow roughly 1,100 pounds.
As billed on the Nissan website, the company wanted to make this year's model "bigger and bolder" in nature. Aesthetically, the car is powerful looking — with strong lines and chiseled features. If a car could be brazen, this one would be it. Possible colors for the exterior include Caspian Blue, Gun Metallic, Glacier White, Magnetic Black and Brilliant Silver.
Designers have worked tirelessly to block any extraneous noise from the cabin. This is due to the improved insulation measures. When further diving into the look, prospective customers will be pleased to see a modernized interior cabin. Elegant touches have been enhanced even further by considerable head space and legroom for both the driver and passengers. Standard features within the car include a 7″ touchscreen, Bluetooth capabilities, a four-speaker stereo system, satellite radio, and Apple CarPlay.
Most people driving SUVs fully plan on taking advantage of the potential cargo space. These sorts of vehicles are perfect for transporting items — whether they be work-related, sports equipment, musical instruments, or miscellaneous things. For those interested parties, the 2018 Nissan Rogue has a whopping 39.3 cubic-feet of space with all rows in their upright position. When the rear seats are folded, it expands considerably to 70 cubic-feet. One is also able to alters the platforms in the back via the Divide-N-Hide feature. Passengers are then able to make both cubbies and shelves to hold items.
Safety-wise, each model comes equipped with blind-spot monitoring, rear cross-traffic alert, a rearview camera, automatic emergency braking, and forward-collision warning. The IIHS offered "GOOD" marks on all five of its major safety categories. NHTSA gave a 5-star grade for side crash, and 4-star grades for rollover, frontal crash, and overall rating.
Without question, the 2018 Nissan Rogue possesses considerable value. Those looking for a crossover SUV with solid fuel economy and affordability should look no further.
Be sure to check out our sponsored partners' websites to learn more.