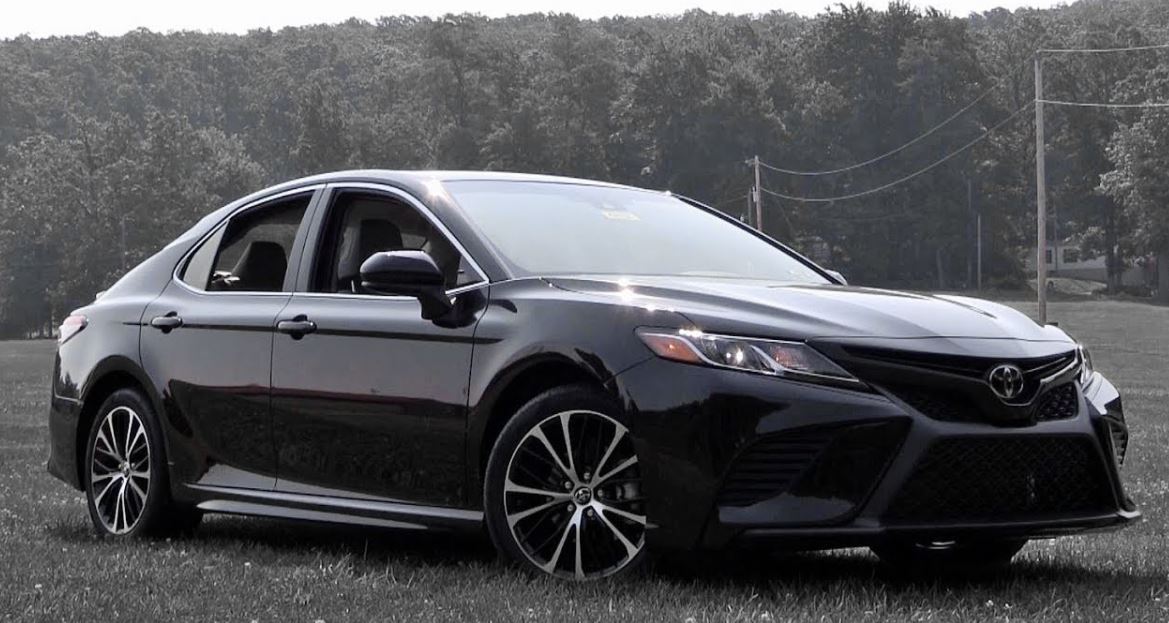 Purchasing a car is no easy task. While every prospective car buyer wants a stylish vehicle to cruise around in, there's also the matter of affordability, comfort, practicality, and functionality. Sedans in particular have a certain cachet when factoring in the aforementioned characteristics. When speaking about sedans from this year's current cycle, there's only one acceptable choice: The 2018 Toyota Camry.
There's a lot to like about this year's version of the Camry. The beginning price of $23,495 is highly affordable when compared to competitors in its class. Additionally, Toyota.com boasts that the car receives an estimated 29 miles-per-gallon within city driving, and an eye-popping 41 miles-per-gallon on the highway. For those tasked with commuting to work, the 2019 Toyota Camry could help in saving a considerable amount of money.
With a bit of a revamping, the body of the vehicle itself is far sleeker when compared to past years. The 2018 Toyota Camry is an inch lower to the ground when compared to its last model. It's also a bit wider and longer than its predecessor. This perfectly meshes together with a base 2.5-liter inline-4 engine (with 206 HP). If one wants an upgrade in initial acceleration and pop, a V-6 engine — equipped with a 8-speed transmission — is also available.
With aesthetics truly on the forefront of the construction process, the 2018 Toyota Camry offers a cornucopia of colors from which to choose. Potential buyers have the opportunity to purchase a vehicle with the following presentations: Blue Crush Metallic, Galactic Aqua Mica, Wind Chill Pearl (with or without Midnight Black Metallic roof and rear spoiler), Celestial Silver (with or without Midnight Black Metallic roof and rear spoiler), Blue Streak Metallic (with or without Midnight Black Metallic roof and rear spoiler), Brownstone, Predawn Gray Mica, Super White, Ruby Red Flare Pearl, and Midnight Black Metallic.
The textured surfaces of the interior cabin have been enhanced greatly. The five-seat vehicle has softer finishes throughout the car — both aesthetically and tangibly. There's satisfactory visibility for all choosing to operate the vehicle. Duly, the 2018 Toyota Camry has been crafted in order to provide ample legroom and collective space for all passengers.
Furthering the notion that the 2018 Toyota Camry is an excellent car for families, the standard model is equipped with a multitude of safety measures. Other competitors require a step-up in payment for elaborate safety precautions. On the most basic level of the '18 Camry, potential car buyers will secure a vehicle with auto-dimming LED headlights, lane departure warning, automatic emergency braking, traffic-adapting cruise control, and the appearance of 10 airbags throughout the cabin.
The IIHS offered the 2018 Toyota Camry a "GOOD" rating in all five major categories. Duly, the NHTSA gave a five-star grade in frontal crash, side crash, and overall rating.
After being properly vetted and thoroughly analyzed, the 2018 Toyota Camry is consistently regarded as a top option within the world of midsize family sedans. As previously said, the model offers much in the way of affordability and performance. An immense amount of measures have been put in place in order to concretely ensure the safest transportation possible. Additionally, the strong gas mileage offers the potential buyer even more savings down the line. This car is a winner for anyone seeking a safe, affordable, and quality vehicle.

Sources: YouTube, Toyota, IIHS, NHTSA