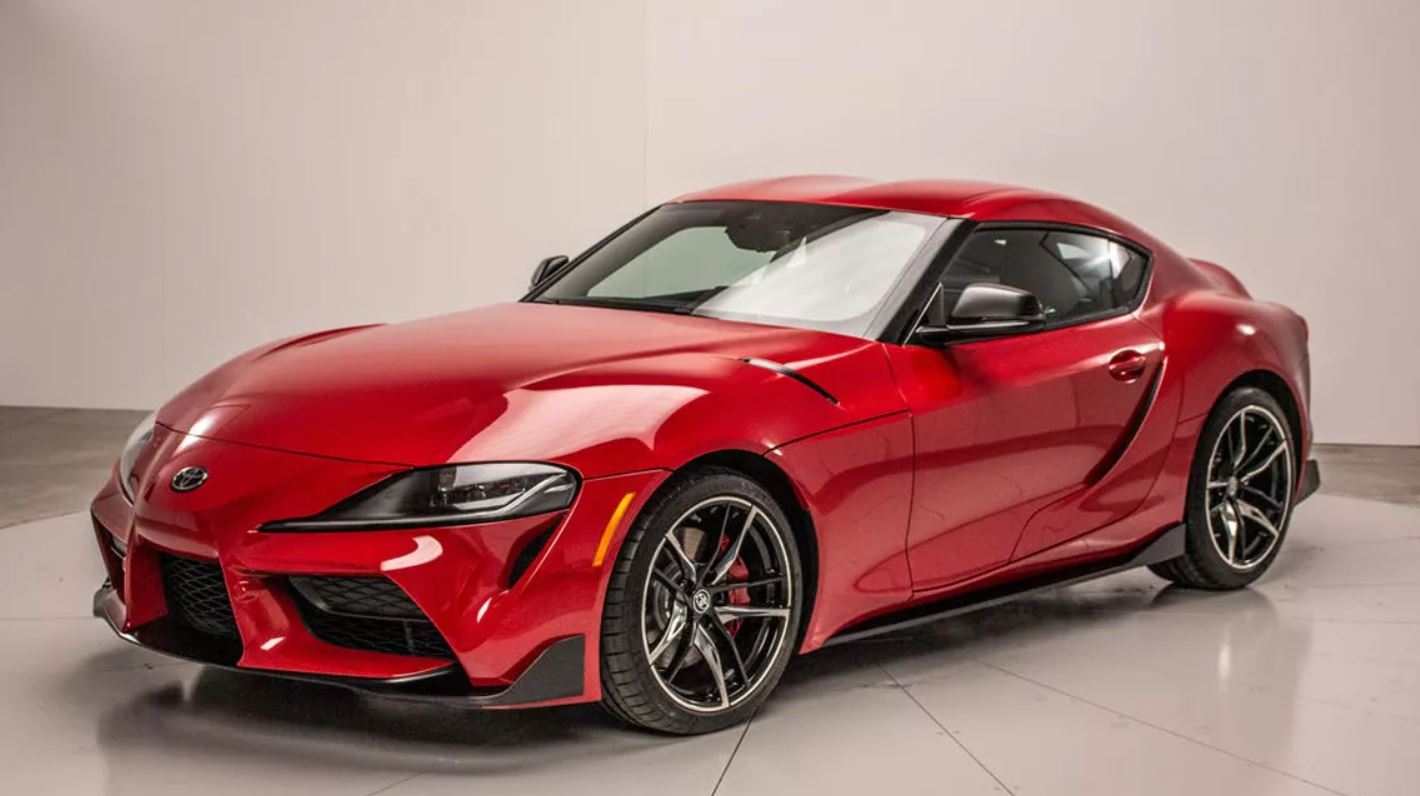 With the year 2019 coming to a close, it's never too early to look at the newest vehicle models currently out on the market. Thought not necessarily known as a big-time sports car manufacturer, Toyota is working to change this narrative.
The 2020 Supra Sports Car was crafted specifically as a means to give the consumer optimal performance. Toyota will pridefully put this vehicle up against any Porsche or BMW model. When combining excellent handling, supreme acceleration, and a handsome construct, the '20 Supra is simply sublime.
There are three configurations of this vehicle: The 3.0 ($49,990), the 3.0 Premium ($53,990), and the 3.0 Premium Launch Edition ($55,250). All Supra models come equipped with rear-wheel drive and an 8-speed automatic transmission. It also features a 3.0-Liter twin-scroll single turbo with a 24-valve inline 6-cylinder engine.
All three iterations can reach 0-to-60 in approximately 4.1 seconds. Duly, the Supra has a max track speed of 155 miles-per-hour. In terms of fuel economy, the Supra gets approximately 24 miles-per-gallon in the city, and 31 miles-per-gallon on the highway.
The car itself is a bit dissimilar from most sports cars. The bold lines — coupled with the curved haunches and distinct nose — makes for a unique presentation. In terms of how the car is built, a 50:50 weight distribution enables the car to navigate sharp turns with ease. The consumer/owner of the vehicle will also appreciate the ease with which the car can be handled.
The interior cabin (featuring a double-bubble roof) is quite roomy. This is a nice reprieve from most sports cars (which could be troublesome for taller individuals). Technologically speaking, each Supra comes with a 6.5-inch display screen — though more expensive options include both Apple CarPlay and an 8.8-inch setup. One can also opt to get a 12-speaker system in the base model. The speaker system is standard in all other models.
The 2020 Supra comes with a number of state-of-the-art safety measures. Each model comes with directional parking lights, pre-collision system with pedestrian detection, an advanced airbag system, lane-departure warning, high beams, a rearview camera with parking aid lines, brake assist, an anti-lock brake system, and traction control (among other attributes).
Without question, the 2020 Supra is a car many should be excited about. It offers the sleek, fun aspects of a fully loaded sports car. Yet, it still offers the fashionable yet practical nature of less-exhilarating cars. This power-packed vehicle truly appears to be a terrific option for anyone in search of a sports car.
Image Source: CNET