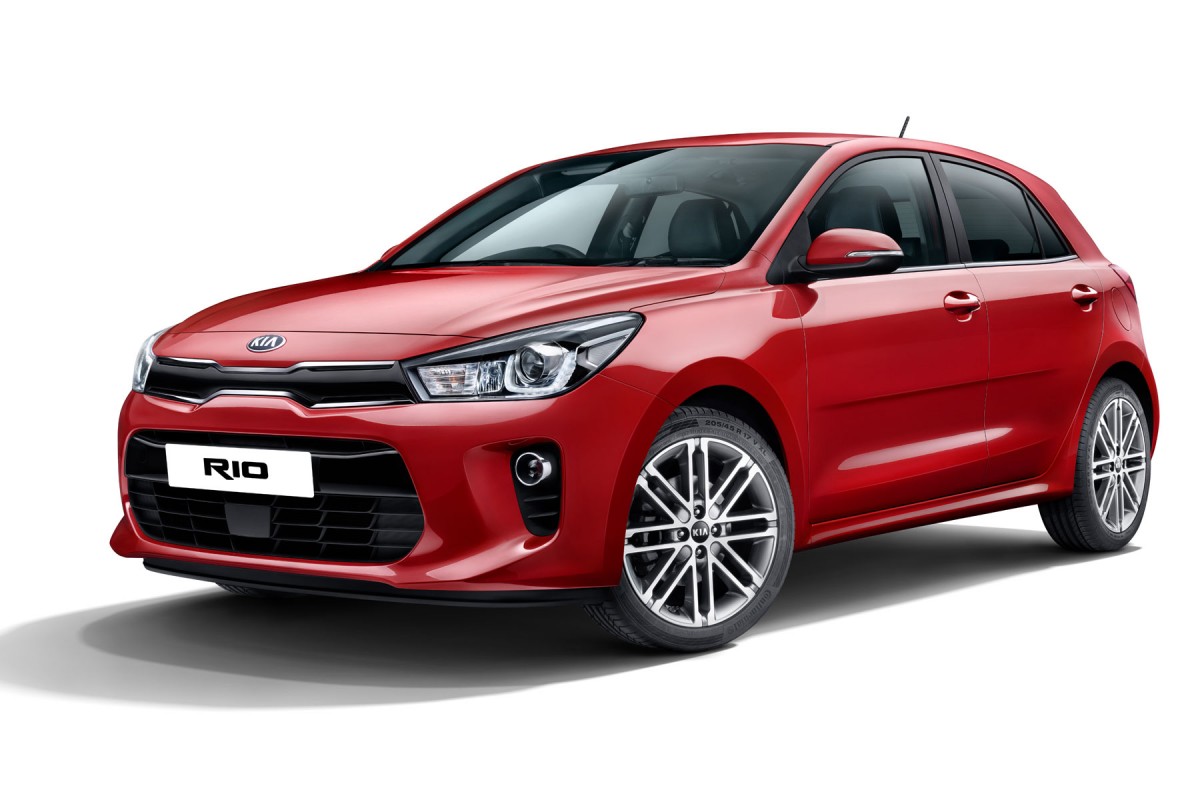 If you are in the market for a shiny new car consider the 2018 Kia Rio. You can choose from 3 different models from LX to EX. The level of luxury is your choice. The Kia Rio starts at a very affordable $13,900 MSRP and goes up to $18,400 for the loaded version. No matter which model you choose you will feel like you got more for your money. Here is a look at all the great features you get with a brand new 2018 Kia Rio.
Sleek modern look. Feel proud to drive to work in this beauty of a car. The colors range from Currant Red, Clear White, Deep Sea Blue, to Phantom Grey. You can choose to look like a stylish fast tracker or a conservative person who loves to blend in. The 2018 Kia Rio can provide both for you depending on what color you choose.
Safety is off the charts. The 2018 Kia Rio has airbags all over. The Rio you choose will have airbags in the front, on the sides, and even curtain airbags. The curtain airbags open up in the event of a side crash. The curtain airbag protects the passenger and driver between the window and the head.
More safety features include a VSM Vehicle Stability Management. What this means for you is that it helps stabilize the steering. The VSM makes the car easier to steer. It also makes the car safer when driving. VSM helps you stay inside the lines as you drive. Safety is number one in driving. The 2018 Kia Rio not only looks good but gives you the safety features you should always look for in a car.
The highway driving for the new Kia Rio is 29 mpg city and 37 mpg hwy driving. These are very competitive mileage specs for today's modern cars. More highway miles per gallon, of course, helps you save in gas over the lifetime of the car. This adds up to more money in your pocket. The Kia also has 130 horsepower and 6,300 rpm. This gives you a decent amount of power to make you feel like the powerhouse you are.
The Kia Rio is a four-door sedan great for a commute or a small family. Every model has a 5″ touchscreen radio system fit with great speakers. There is also an aux button in every car so you can plug in your phone or device to play your favorite music. Every model also comes with a trip computer.
The interior look is professional. You can feel proud to share your Kia Rio space if you carpool to work. There are cup holders and vanity mirrors for the important stuff in life. Power locks help you keep the car secure when you are not in it. The trunk is another place for you to put your belongings when away from the car and have something to protect.
Saving money makes sense. Why not have a smart looking car to go along with a smart price tag. The Kia Rio 2019 is a smart choice for a comfortable ride to work. The Kia Rio will make you look good, keep you safe, and help you save money so you can go on that road trip everybody is always talking about. Follow progress and buy a 2018 Kia Rio.
Be sure to check out our sponsored partners' websites to learn more.
Image Source: Kia.com