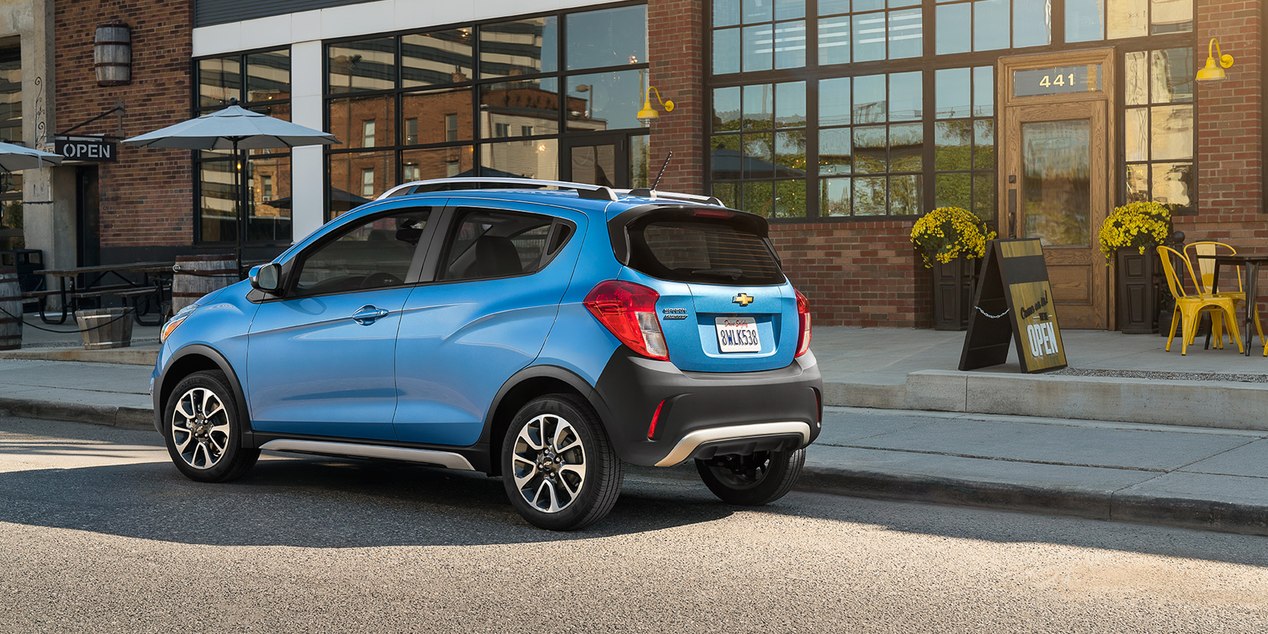 For any person looking to drive a smaller car, with a lot of punch then the 2018 Chevy Spark is perfect for you. Although smaller in size, this car has a lot going on inside the car and under the hood. This City car has the latest technology with the smoothest ride that any owner would be proud of. The 2018 Chevy Spark, boasts on safety and the latest technology there is to offer for any vehicle. There are a total of ten air bags packed in the cars design, as well as four wheel anti lock brakes. Whatever your preference is, the 2018 Chevy Spark is bound to have it.
The interior of this vehicle has all of the latest technology built in, ranging from the six speaker surround sound system, to Bluetooth, as well as a driver information center where you can access status's on your car. The exterior is also polished with a power sunroof, as well as a luggage rack.
The 2018 Chevy Spark can also be personalized to its owners style. By going to a dealer, customize your car and make it your own. You can pick from a wide range of colors, and also add any of the many accessories that Chevrolet has to offer. This car is perfect for people that want to get around in style, while feeling safe and being comfortable in their vehicle.
Although the 2018 Chevy Spark, is a smaller vehicle, never judge a book by it cover. This car offers so much greatness and is sure to please any driver out there. Look and feel good in your new 2018 Chevy Spark, and enjoy the latest technologies while having a smooth and steady ride. You can now get from point A to point B with the ease of a 2018 Chevy Spark. To check out what else the 2018 Chevy has to offer visit their site.
Sources: chevrolet.com