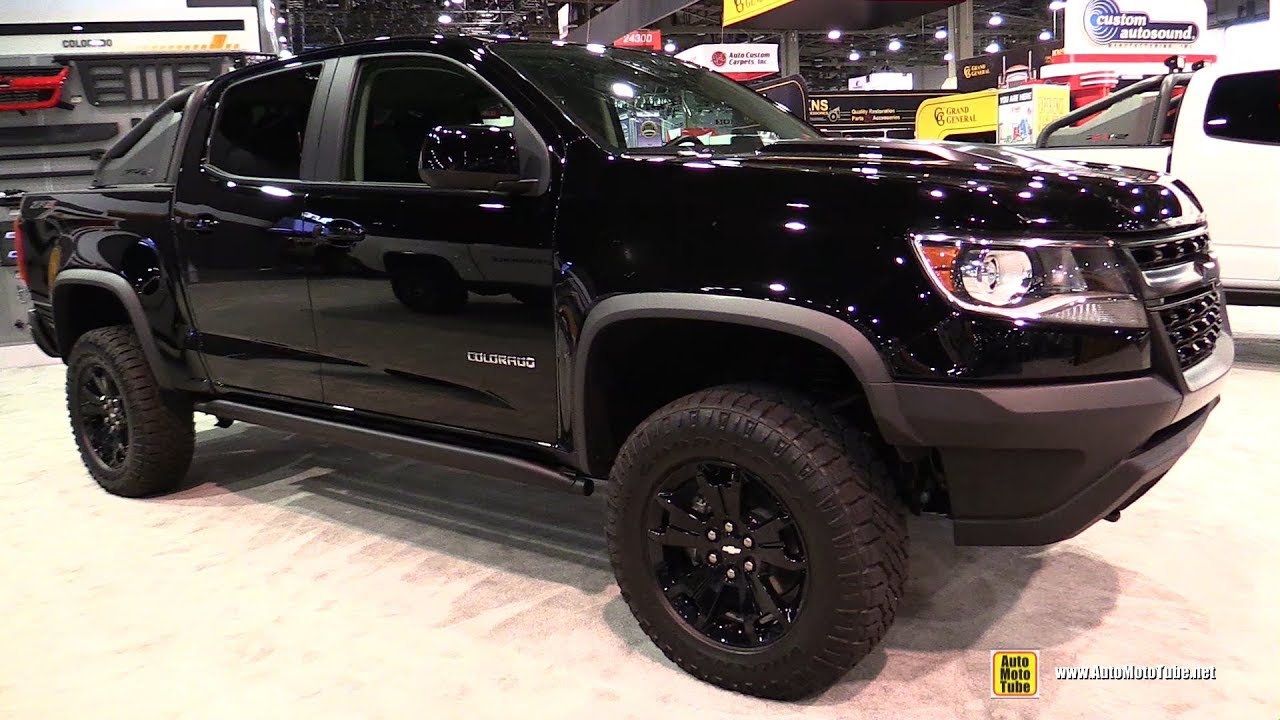 In today's climate, vehicles continue to be specialized as it pertains to size. We've seen new genres pop up over the last decade. These specified vehicles are normally broken down into parameters of compact, midsize, and large. The same can be said for pick-up trucks. These cars have long been a popular choice within the United States. The functionality of the average pick-up truck is buoyed even further by collective durability, strength, and power. In the 2018 class, the Chevrolet Colorado is a fantastic choice. When compared to the rest of its class, the Colorado shines as a beacon of considerable intrigue.
Per the Chevrolet website, the base model (extended cab) begins in price at $20,200. Crew Cab models start at $26,300 — although both configurations can increase in overall price depending upon the remainder of the chosen specs package. There are three engines for prospective customers to choose from: a 2.5-Liter 4-Cylinder (200 HP), a GM-exclusive Duramax 2.8-Liter Turbo-Diesel, and an advanced 3.6-Liter V6 engine (with best in-class horsepower). The 2.5-L and the 3.6-L options offer more towing capability than any of their competitors in the specific class. Each gets 3,500 lbs. and 7,700 lbs. of towing capabilities, respectively. The Colorado also gets best-in-class marks for approximations of 22 miles-per-gallon in city driving, and 30 miles-per-gallon on the highway.
Unlike most pick-up trucks, the Colorado is fashioned with a quiet and luxurious cabin. The front row is also highly comfortable for people of all shapes and sizes. It makes lengthier rides much more manageable as a result. Models can feature anywhere from 2, 4, or 5 seats. Standard characteristics include a four-way power-adjustable driver's seat and cloth upholstery. One can acquire leather upholstery and heated front seats if desired. Other standard traits include a six-speaker sound system, Bluetooth capabilities, a rearview camera, a 4.2″ display screen, and Teen Driver. One could upgrade the audio system as well as purchase a display screen with larger area.
Along with supreme towing capabilities, the Colorado comes equipped with either a 5'2″ short box or a 6'2″ long box. One could opt to get a lift-and-lowery tailgate, cargo dividers, tiered cross rails, a corner pumper step, and cargo tie-down rings for additional fees. Safety-wise, the IIHS gave the Colorado "GOOD" on all five of its major safety tests. The NHTSA gave 4-star grades for Overall Rating and Frontal Crash, and a 5-star grade for Side Crash.
When in the market for an affordable and powerful midsize pick-up truck, look no further than the 2018 Chevrolet Colorado. A full review of this vehicle indicates tremendous value across the board.
Be sure to check out our sponsored partners' websites to learn more.
Sources: IIHS, NHTSA, Chevy Colorado