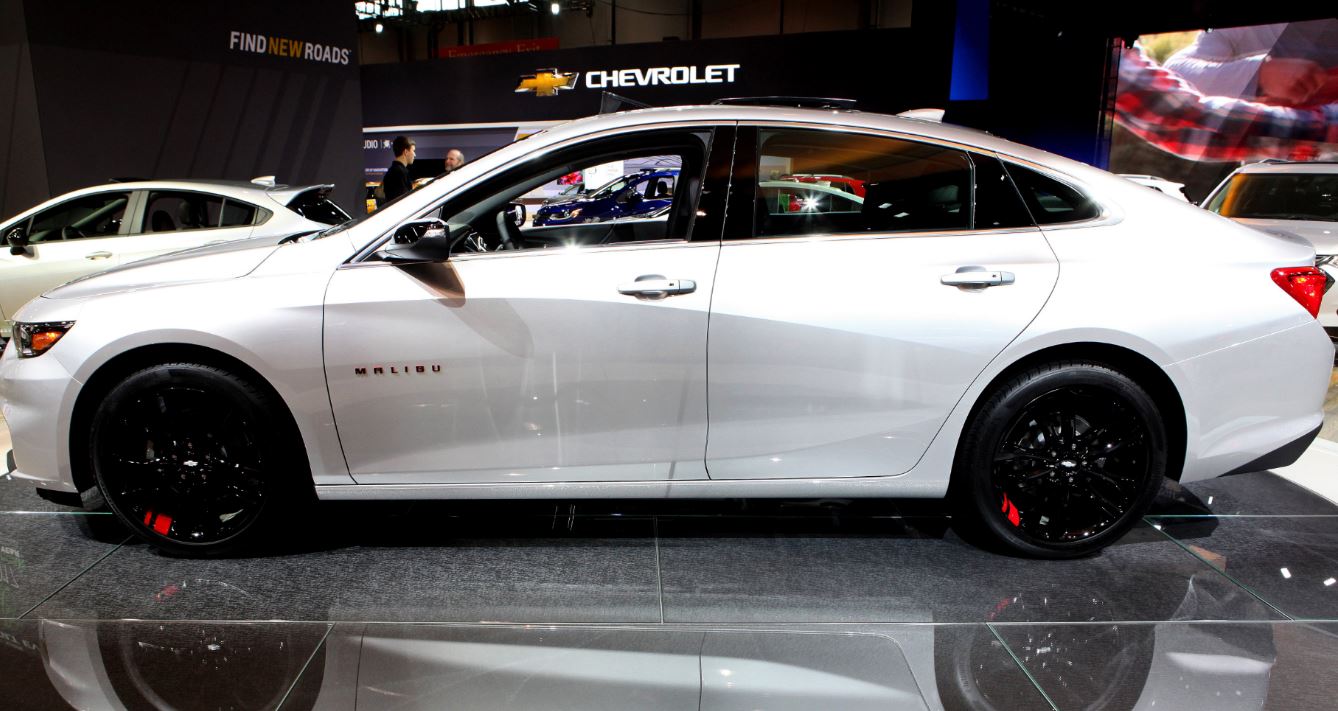 There are mid-size cars…and then there's the Chevrolet Malibu. The famed car has been lauded year after year for its productivity, functionality, style, and elegance. Fashioned with a trendy name and fortified by a renowned manufacturer, the Chevrolet Malibu (dating back to 1964) has always been a fixture when it comes to the top mid-size vehicles on the market. The 2018 model is no exception — as many are calling it the cream of the crop for '18 mid-size luxury vehicles.
Four models (L, LT, 1LS, Premier) are included within this year's version of the Chevrolet Malibu. The starting price for the base model is set at $21,680. From there, the LT ($25,220), the 1LS ($23,320), and the Premier ($31,020) follow suit. When factoring in the total package for the 2018 Chevy Malibu, these prices are jaw-droppingly affordable. All models come equipped with a 1.5-liter turbocharged engine. This specific engine employs fuel-saving aspects (direct injection, stop/start technology, variable valve timing). The Premier model has a 2.0-liter turbocharged engine with 9-speed automatic transmission and 250 HP.
The stunning 2018 Chevy Malibu comes in 10 fascinating colors: Iridescent pearl, cajun red, pepperdust metallic, silver ice, blue velvet, arctic blue, nightfall gray, mosaic black, sandy ridge, and summit white. The front of the vehicle is bold and brazen. It offers an edgy appearance amid the sleek body. LED taillamps and daytime running lamps are offered for those wanting a more aerodynamic look. With the colors offered, Chevrolet has done a fantastic job in accounting for the tastes of the prospective customer.
The 5-seat vehicle has generous leg space for passengers in both the front and back rows. Further upgrades include heated and ventilated front seats, and a leather-wrapped steering wheel. A standard six-speaker audio system can be enhanced to a nine-speaker look if desired. Both a 7″ and an 8″ touchscreen sit in the center of the front cabin. The Chevrolet MyLink interface is quite easy and fun to use. Drivers also are given a rear-view camera. This comes in handy when backing in-and-out of crowded areas. Navigation, satellite radio, and a 360-degree surround-view camera can be had at an additional cost. Chevrolet has worked tirelessly to keep its models as modern as possible — whilst also maintaining its reliability and trusted feel.
If one's in the market for a car draped in safety measures, the 2018 Chevrolet Malibu may be the ideal choice. There are numerous aspects of this vehicle specifically aimed to offer as safe of a driving experience as possible. For starters, adaptive cruise control, lane departure warning, automatic high beams, blind spot monitoring, front/rear park assist, and front pedestrian braking are all preventative traits made available to potential customers. Duly, a parent can set limits on speed and audio settings for those teenage drivers learning how to operate a vehicle.
The IIHS gave the 2018 Chevrolet Malibu a 'GOOD' rating across all five of its major safety categories. In addition, the NHTSA released five-star marks for overall rating, frontal crash, and side crash.
As detailed above, the 2018 Chevrolet Malibu comes with virtually everything one would want in the perfect car. Whether it be fuel economy, overall style, safety measures or collective prestige, the 2018 Chevrolet Malibu is quite the vehicle.

Image Source: Raymond Boyd/Getty Images