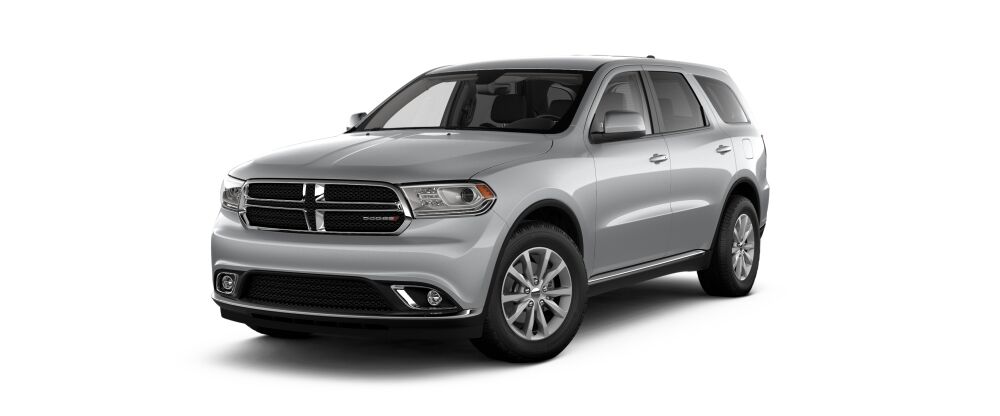 There are a plethora of SUV options currently drawing plenty of praise on the current market. With that said, the 2019 Dodge Durango is standing out as a very impressive option. There are a number of intriguing aspects of this car — whether it be aesthetic beauty, inner cabin comfort, sensible pricing, overall performance, and also storage space. When looking at the bigger picture, those looking for a quality SUV will absolutely love the 2019 Dodge Durango.
The 2019 Dodge Durango has five unique configurations under this year's umbrella: SXT ($29,995), GT ($34,445), Citadel ($42,565), R/T ($43,745), and SRT ($62,995). The numbers in parenthesis are price approximations as to what many see as an initial cost. From a fuel economy standpoint, this SUV is rather respectable. It garners estimates of 19 miles-per-gallon in city driving, and 26 miles-per-gallon on the highway. The standard engine made available includes a 3.6-Liter V-6 with 293 HP. For more of a punch, a 5.7-Liter V-8 (360 HP) and a 6.4-Liter V-8 (475 HP) come as potential choices. It comes as no surprise to realize that the 2019 Dodge Durango has towing capabilities up to 8,700 pounds (depending upon the engine). The power of the engine — coupled with the towing traits — enables this version of the Durango to be highly impressive when compared to competitors in its class.
Interestingly enough, much of the hype surround the 2019 Dodge Durango is the outer presentation. It doesn't have a ton of complicated fixtures. Instead, it has bold lines, toned finishes, and what many are calling a 'muscular look'. A domed hood gives the car more collective depth. Functional air extractors even give off the vibe of a racing car.
The interior cabin has three rows — each of which has above-average leg room. This facet makes the 2019 Dodge Durango a popular buy for those with larger families. However, the premium aspect of the cabin involves space. For those who're tasked with transporting work materials, school instruments, or sporting equipment, the Durango might be for you. With both the second and third rows folded flat, the car offers an eye-popping 85 cubic-feet of capacity. With only the third row folded, passengers are still entitled to 43.3 cubic-feet of room. This works perfectly when slotting in gym equipment, a posterboard for a presentation at the office — or even a trombone from your son or daughter's middle school recital.
The 2019 Dodge Durango received a 4-star Overall Rating from the NHTSA. Safety features made available in specific packages include active head restraints, automatic emergency braking, lane departure warnings, adaptive cruise control, and active lane control.
Simply put, there are a number of reasons as to why the 2019 Dodge Durango is a superlative SUV option. The number of choices from which to pick from is quite nice. Duly, the performance capabilities, overall space and comfort in the cabin, and the sleek design make this a true giant within the industry.

Image Sources: Dodge