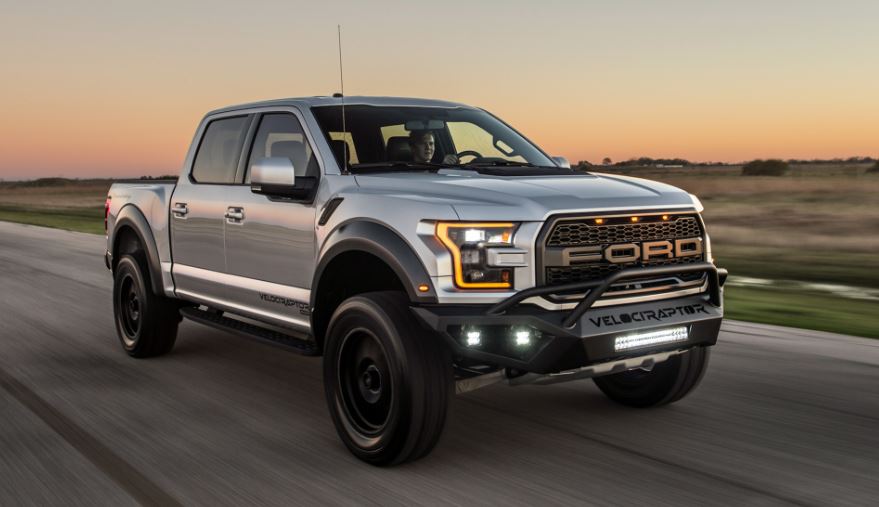 Is there anything more American than a Ford pickup truck? The iconic company has long been producing quality automobiles within the United States. The pickup truck in particular has been an immensely popular model. Not only is it an efficient and practical vehicle, but it also exudes power, performance, and off-roading capabilities. As is the case every year, Ford recently came out with its 2019 version of the F-150. While somewhat similar to past models, there are a few unique tweaks solely geared towards next year's model.
The base engine for the 2019 F-150 is an EcoBoost 3.5-Liter V-6. However, there are also turbo iterations of the V-6 which offer exceptional overall performance. Duly, one can opt for a V-8. The twin-turbo V-6 pumps out 450 HP and 510 lb.-ft. of torque. Across the board, Ford also developed a dual exhaust system. This fits neatly into the rear bumper cutouts. For virtually every option underneath the '19 F-150 umbrella, the customer can receiver 10-speed automatic transmission.
Available options include XL, Limited trim, King Ranch, Lariat, LXT, and Platinum. Depending upon the chosen model, the customer can choose a car with rear-wheel drive, or front-wheel drive.
The interior cabin of next year's model is quite impressive. Not only is it roomy, but Ford has taken the measure to cool the cabin considerably. This comes in the form of larger holes within the micro-perforated leather. For some models, gradated ash swirly wood trims encapsulate the dashboard. The interior is also efficient in terms of small storage spaces and enlarged touchscreens. Early returns have the XL and XLT trim featuring ample head/leg room. This is perfect for someone commuting back and forth from a work site on a daily basis.
From a safety standpoint, Ford took the utmost precaution in producing a quality vehicle. The NHTSA offers a 5-star overall grade for collective safety. The IIHS gave "GOOD" marks in virtually every category. Enhanced safety measures come with elevated model choices. For more expensive versions (Lariat, King Ranch, Platinum, Limited), the customer can opt to include specific alterations (inflatable rear seat belts, adaptive cruise control, active lane control, blind-spot monitors, forward-collision warnings, automatic emergency braking).
Without question, the 2019 Ford F-150 appears to fall in line as yet another dynamic pickup truck option. Those in search of a pickup should certainly do their due diligence in researching this fantastic vehicle. There's a lot to like about the overall package presented by Ford.
Image Source: 2019CarNews