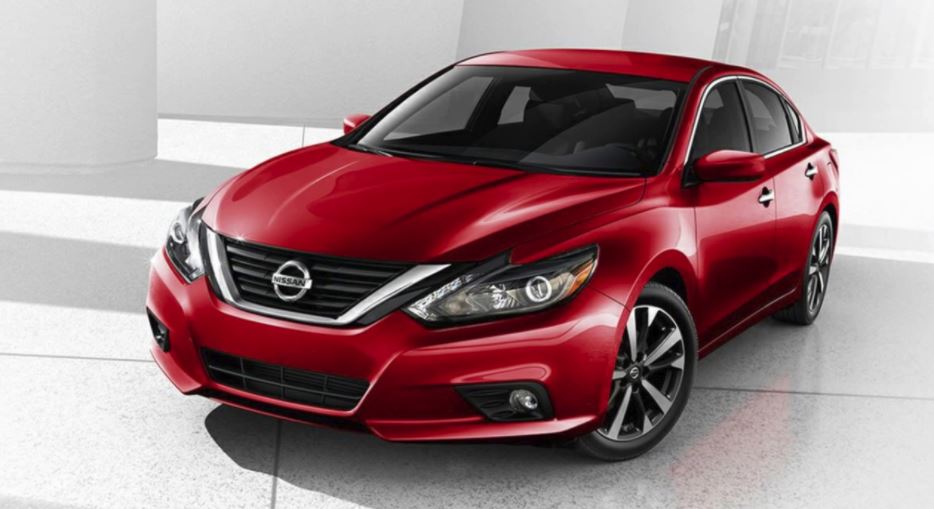 The mid-size car market is highly robust at the moment. There are plenty of quality options made available for prospective car buyers. These choices offer differences in terms of fuel economy, price, features, and aesthetics. The act of choosing a car can be daunting — as customers often get overwhelmed by all that's made available to them. Not to worry, as the 2018 Nissan Altima fits the bill wonderfully for anyone in search of a mid-size sedan.
As seen on NissanUSA.com, the 2018 Nissan Altima is presented in multiple versions: 2.5 S, 2.5 SR, SR Special Edition, SR Midnight Edition, 2.5 SV, 2.5 SL, and 3.5 SL.
Sans the 3.5 SL, each car comes equipped with a standard 2.5-liter four-cylinder engine (possessing 179 HP). The 3.5 SL is a slight step-up — getting 270 HP and a 3.5-liter DOHS 24-valve V-6 engine. Fuel economy for the 2018 Nissan Altima is quite good across the board. The 3.5 SL gets 22 miles-per-gallon within city driving, and 32 miles-per-gallon on the highway. For every other version, there are estimates of 27 miles-per-gallon in city driving and 38 miles-per-gallon on the highway.
The base 2.5 S registers at a starting price of $23,260 — whereas the 3.5 SL comes in at a modest starting price of $33,630. When factoring in fuel economy and the accompanying power, the 2018 Nissan Altima offers tremendous value from a price standpoint.
While not a flashy vehicle, the exterior of the newest model is sensible yet regal. The v-shaped grille has seen itself widen out a bit. Duly, the rear bumper, hood, and front fenders received handsome tweaks. There are enhancements depending upon the chosen model. In this year's presentation, the 2018 Altima SR brings smoked headlight covers, fog lights, and enhanced upholstery to the table.
Within the interior cabin, extra-cushy seating enables passengers to travel in supreme comfort. The back bench of the cabin also allows ample leg room and overall space for taller passengers. From a space standpoint, the trunk gives 15.4 cubic feet. There is a fold-down seat option in the back — which offers further space for those transporting work materials, sporting equipment, generic luggage, or school instruments.
The 2018 Nissan Altima is widely regarded as a vehicle possessing smooth driving capabilities — both for the actual driver and passengers. The car is detailed with shock-absorbing capabilities and relaxed-rate springs. The steering wheel itself also has manageable movement. This is further accentuated by an understeer control system (which works to help brake inside front wheels).
The NHTSA gave the 2018 Nissan Altima a 5-star overall rating — including 5-star marks on virtually every major safety test. In addition, the IIHS gave the 2018 Nissan Altima 'GOOD' crash-test scores. It also was recognized as a 'Top Safety Pick' this year. Much of these metrics have to do with forward-collision warning and automatic emergency braking systems. These are found standard on all models. There's also the new appearance of a rear-view camera — which further helps when backing in/out of tight spaces on congested streets.
There's a lot to like about the 2018 Nissan Altima. The smooth aesthetics of the car itself are buoyed by tremendous fuel economy, safety measures, and overall value. When in the market for a mid-size sedan, look no further than the 2018 Nissan Altima.

Sources: YouTube, Nissan USA, IIHS, NHTSA