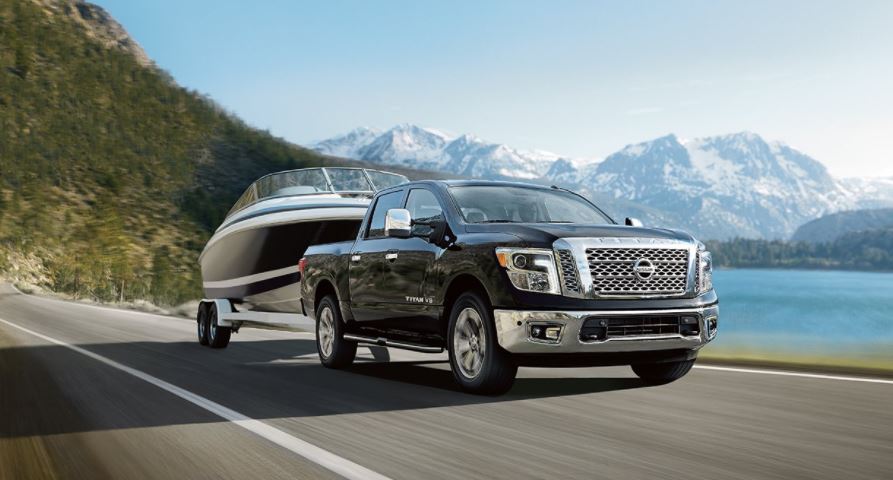 The pickup truck has long been a favorite within the mind of car buyers. In fact, one could argue that the pickup truck is firmly embedded within the fabric of the United States. As such, there's a mass amount of popularity surrounding this specific model. In terms of the current market, the 2018 Nissan Titan is an impressive leader within the field. This vehicle screams customization, practicality, affordability, and class.
Prospective car buyers will be thrilled with the vast collection of choices from which to pull from. There are 12 different models made available under the Titan umbrella: S King Cab, SV Single Cab, S Single Cab, SV King Cab, S Crew Cab, PRO-4X King Cab, SV Crew Cab, SV Midnight Edition, PRO-4X Crew Cab, SL Crew Cab, SL Midnight Edition Crew Cab, and Platinum Reserve Crew Cab.
Base models (S Single Cab) begin at $30,030 — whereas the most complex package registers at $53,210 (Platinum Reserve). The 2018 Nissan Titan comes equipped with a 5.6-liter V8 engine. Performance metrics include 394 lb.-ft. of torque and 390 HP. A seven-speed automatic transition allows for estimates of 15 miles-per-gallon for city driving, and 21 miles-per-gallon on the highway. A 5.0-liter V8 six-speed automatic transition turbodiesel engine is also offered (with 310 HP and 555 lb.-ft. of torque). Performance certainly isn't a question with this vehicle — as it can tow anywhere from 9,200 to 9,740 pounds. A maximum payload hovers around the 1,900-2,000-pound mark.
The 2018 Nissan Titan is unabashed and unapologetic as it pertains to exterior aesthetics. Bold, sharp fixtures make this rugged option a very physically-imposing car. The newly-minted Midnight Edition model brings dark headlights, black fog light, exterior badges, 20″ black-finished alloy wheels, and dark inserts on the grille.
A 5″ screen is standard among all models — though one could upgrade with a 7″ touchscreen. The cabin itself is situated with comfortable seats across the board. A 2″ increase in overall height allows for even more visibility and headroom for the driver and passengers alike. As the price in model increases, the potential car buyer will be introduced to a number of potential perks. For example, a Titan Pro-4X includes fog lights, a spray-on bedliner, an eight-way adjustable power driver's seat, navigation, and all-terrain tires.
A tremendous aspect of the 2018 Nissan Titan is the fact that every model comes with a 5-year/100,000-mile basic warranty. This fact alone enhances the value of the vehicle even further. From a safety standpoint, IIHS gave the 2018 Nissan Titan a 'GOOD' rating on the vast majority of its safety tests. Duly, the NHTSA offered the vehicle a 4-star overall ranking. Surely, the designers of this vehicle had safety as a huge priority.
There are a plethora of pickup truck models out on the current market. With that said, few stack up to the 2018 Nissan Titan. This dependable brand tailors the vehicle to fit the customer's need. Customization aside, the warranty policy is simply fantastic — as are the performance metrics across the board. When then factoring in affordability, the 2018 Nissan Titan is a wonderful option for anyone in the market for a pickup truck.

Image Source: Nissan Titan