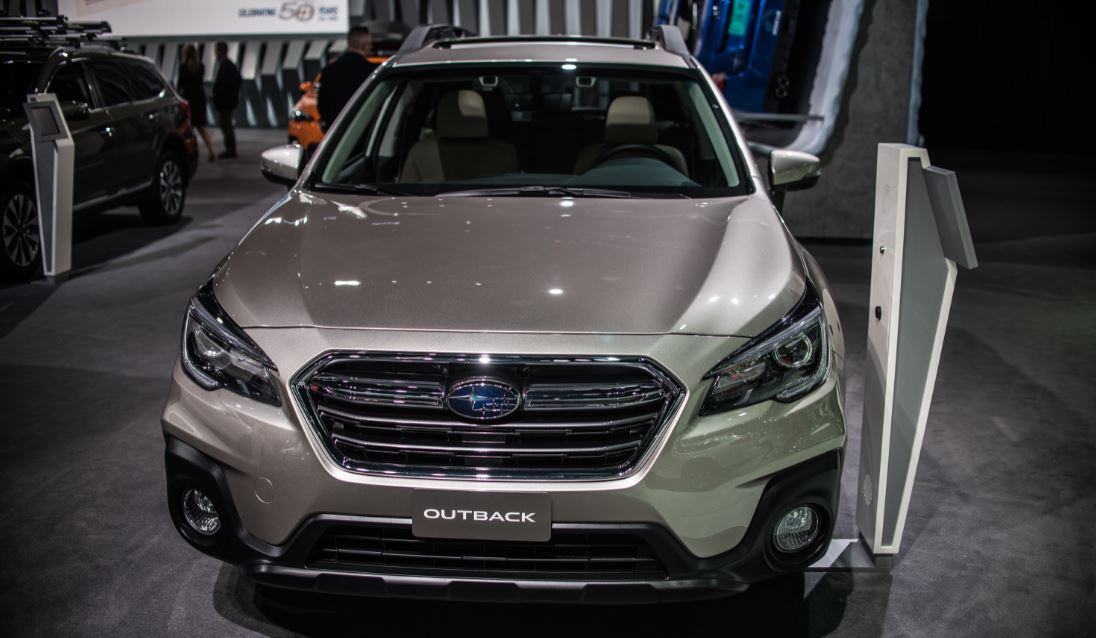 Sports Utility Vehicles — commonly known as SUVs — are highly sought-after cars by prospective buyers. There's the general look of an SUV which has many excited. An athletic, explosive looking car is further accentuated by regal touches and deft finishes. Furthermore, SUVs are versatile vehicles. There's a multitude of situations in which owning an SUV makes the most amount of sense. With plenty of options available on the 2019 open market, one stands out as a valuable choice: The 2019 Subaru Outback.
Aside from being a versatile car itself, the 2019 Subaru Outback offers great variance with a number of different choices. As listed on subaru.com, prospective buyers are able to purchase the 2.5i ($26,345), the 2.5i Premium ($28,445), the 2.5i Limited ($32,845), the 3.6R Limited ($34,995), the 2.5i Touring ($36,795), and 3.6R Touring ($38,995).
The exterior of the vehicle is both bold and brash. It exudes power at the most impressive level. Offered colors for the body of the car include wilderness green metallic, twilight blue metallic, tungsten metallic, magnetite gray metallic, ice silver metallic, heritage blue metallic, dark blue pearl, crystal white pearl, crystal black silica, and crimson red pearl.
Performance-wise, the base engine is a 2.5-Liter four-cylinder (with 175 HP). There's also a six-cylinder 3.6-Liter option with 256 HP. Approximations have the 2019 Subaru Outback getting 25 miles-per-gallon in city driving, and 32 miles-per-gallon on the highway. It's a very respectable number for an SUV — particularly one with Subaru's reputation of producing quality vehicles.
The inner cabin of the Subaru Outback truly shines. Not only does it offer all passengers optimal room (108.1 cubic feet total interior space), but it's also said to be highly comfortable with both plush seating and leg/head space. Standard features within the cabin include a twelve-speaker sound system, an HD radio, Bluetooth capabilities, a rear-view camera, a 8″ touchscreen complete with Android Auto and Pandora. There are perks available for additional fees. Interior colors for leather seating include java brown, slate black, titanium gray, and warm ivory.
While the interior of the car is absolutely sparkling, much of the Outback's value does come in regards to its cargo. With all rows folded in their upright position, the car still gets 35.5 cubic feet of cargo space. When folded fully down, this number skyrockets to 73.3 cubic feet. A power liftgate has been made available should the customer opt to purchase one.
Impressively, the IIHS has offered "GOOD" marks for all five of its major safety ratings. It's the highest grade IIHS can offer. Duly, the NHTSA gave 5-star grades for a number of categories — including side crash, frontal crash, and overall rating. Without question, Subaru has taken the proper precautions in attempting to craft as safe a vehicle as possible.
Simply put, the 2019 Subaru Outback is a fantastic option for anyone in the market for an SUV. It's an affordable car complete with style, power, and practicality. What more can one ask for in a vehicle?
Be sure to check out our sponsored partners' websites to learn more.

Sources: Anadolu Agency/Getty Images, subaru.com, IIHS