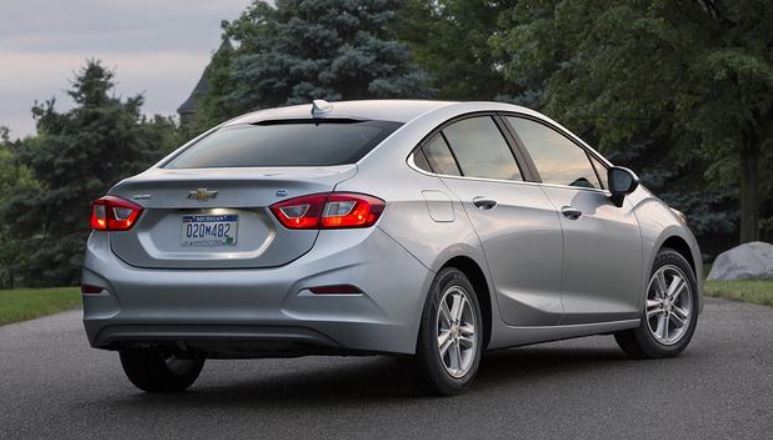 There are those whom prefer larger cars, and those individuals in search of something smaller. The act of operating a massive vehicle can be troublesome — particularly when residing in a congested area. Navigating narrow and crowded streets can be a headache, and finding street parking in the midst of rush hour can be immensely frustrating for someone with a larger vehicle. As such, many companies have recently been working to promote futuristic and evolved versions of compact cars. Traditionally, these cars have been developed with functionality — though lacking in aesthetic style. In terms of the current market, the 2018 Chevy Cruze is a fantastic option for someone in search of a stylish yet practical compact car.
The 2018 Chevy Cruze has a plethora of options to choose from: Cruze L, Cruze LS, Cruze LT, Cruze Diesel, and Cruze Premier. Specializing the choice even further, body styles made available include both Sedan and Hatchback. The average starting price for a base Sedan option is $16,975 — whereas the Hatchback roughly comes in at $21,320.
Chevrolet.com provides every feature/capability one could imagine for the 2018 Cruze. Each standard model comes with a 1.4-Liter turbocharged four-cylinder engine. This package offers 153 HP and 177 lb.-ft. of torque. This can be fashioned with either a 6-speed automatic transmission or a 6-speed manual transmission. If one wants more punch and acceleration, a 1.6-Liter turbodiesel engine (240 lb.-ft. of torque, 137 HP) is also available.
The fuel economy across the board is rather strong for the 2018 Chevy Cruze. Any diesel-powered option gets roughly 31 miles-per-gallon in city driving, and 47 miles-per-gallon on the highway. Base Cruze models have estimated splits of 27/40, and Premiers offer splits of 29/39. As one can see, this car can function quite well for a commuter — or someone with a penchant for frequent road trips or drives.
Aesthetically, the 2018 Chevy Cruze has an understated elegance. 10 colors (Kinetic Blue Metallic, Cajun Red Tintcoat, Pepperdust Metallic, Red Hot, Graphite Metallic, Satin Steel Metallic, Artic Blue Metallic, Silver Ice Metallic, Mosaic Black Metallic, Summit White) are offered for any of the models or configurations.
The ride inside the cabin itself is both quiet and comfortable. Possessing more than adequate space, the driver and his/her passengers can be transported to where they'd like to go in an efficient manner. This car is known for possessing a plus-infotainment system. There are plenty of alterations one can accrue with added fees. The standard 7″ touchscreen is quite nice. Standard features within the base model include Bluetooth capabilities, Mobile Wi-Fi, a USB port, Apple CarPlay, Android Auto, and voice command.
From a safety standpoint, the IIHS gave the 2018 Chevy Cruze a 'GOOD' rating for side and moderate front impact testing. The NHTSA offered a 5-star mark in overall safety. These measures are largely determined by the intricate tools put in place — including lane-change assist, rear cross-traffic alert, forward-collision warning, and lane-departure warning.
All in all, the 2018 Chevy Cruze offers a diverse amount of models at a premium price. The fuel economy numbers are tremendous — as are the preventative safety measures. This car is equipped with plenty in the way of value, and surely ranks as a top compact vehicle on the current market.

Image Source: Auto Trader, Chevrolet, IIHS