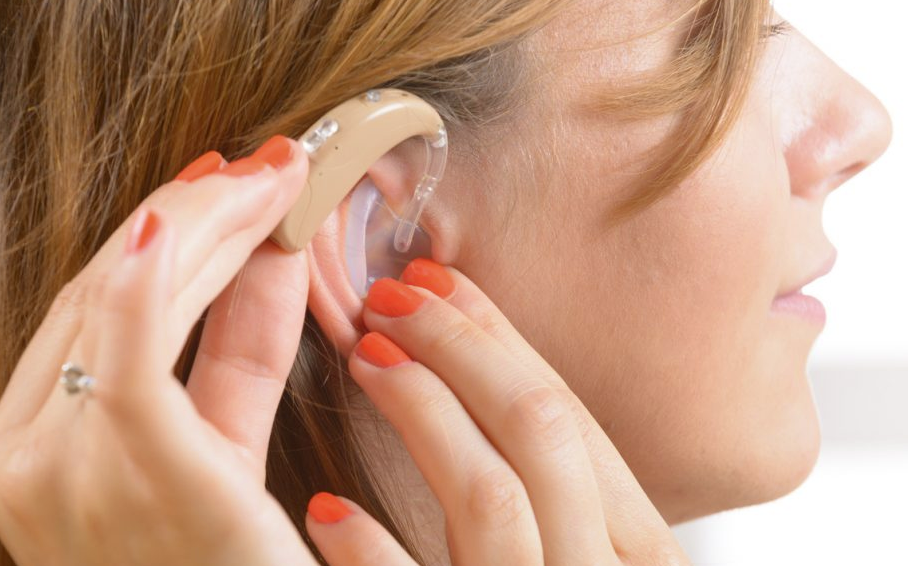 There are some fascinating statistics related to hearing problems in the US. Reports indicate that 35 million Americans suffer from some sort of hearing issue. However, less than 30-percent of these individuals use hearing aids. More so, there are 4.5 million adults ages 50 to 59 experiencing hearing problems, but only a measly 4.3 percent are using hearing aids.
Measures can be taken to adequately address hearing issues. One step includes visiting an audiologist in order to have the potential hearing loss evaluated. After the consultation, it will then be determined whether hearing aids will be issued. Hearing aids can be both fashioned inside the ear, as well as outside the ear. As technological advancements continue to improve, hearing aids have gotten better. Microchips placed within hearing aids continue to process at a faster speed (and this should only further into the future). Many aids also include bluetooth and smartphone connectivity, in addition to their slim and sleek designs.
This piece will look at the three-best hearing aid tools currently on the market. Much of the opinion is based upon relative cost as well as quality.
Eargo
EARGO has a very high respect level from within the hearing aid field. The company prides itself on offering an innovative product, and one with affordability to boot.
Payment plans are offered to those on a budget. Some monthly fees are as low as $80/month. Additionally, these re-chargable hearing implements are much more affordable compared to many of its competitors. Aesthetically, the 'barely-there' design is virtually hidden from sight.
Additionally, the comfort of an EARGO product is something it takes pride in. As opposed to inflexible plastic, the company utilizes soft silicone in order to give the ear a comfortable feel.
Embrace Hearing
Embrace Hearing is a company out of New Jersey. It was founded less than 10 year ago, and has since already created a real buzz within the industry. Based upon one's hearing test results, Embrace Hearing creates hearing aids specifically tailored to the consumer's needs (or in this case, ears).
There are three models from within the Embrace Hearing umbrella. Each ear may cost anywhere from $699 to $949. Payment plans are made available in order to avoid paying a large lump sum right away.
To make the experience a breeze, each set comes with a state-of-the-art remote control. Embrace Hearing also offers 24-hour help via a toll-free number. Customers can also email, fax, and contact representatives through the company's website.
WIDEX
WIDEX has a reputation for offering some of the best sound of any hearing aid option. In fact, it's a leader within technologically advanced hearing aids.
There are seven models from which to choose from — including ones that can connect to televisions, smart phones, and other media implements. Each aid can cost anywhere from $750 to $2,800 (depending on the choice). Even more impressive, WINDEX created the world's first real-time AI technology in hearing aids. This special product was crafted in 2018.
There is no obligation trial offer for WIDEX. Duly, all aids are water resistant, and have different warranty packages depending upon the chosen product.
Image Source: Evidently Cochrane