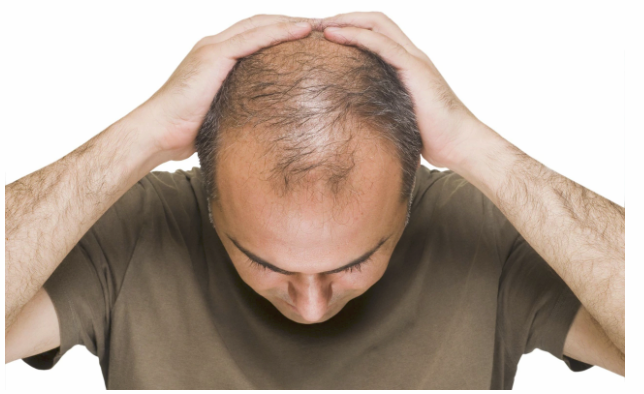 Approximately 20 percent of the country's population (roughly 64 million) suffer from some sort of hair loss. While the natural loss of hair doesn't necessarily lead to severe health problems, it's something which could cause a lack of self-esteem (among other things).
For decades, doctors and professionals alike have attempted to figure out solutions for this occurrence. There are a number of 'over-the-phone' options which may or may not be proven credible. There are also over-the-counter options which can be readily purchased.
However, this piece will look at a few methods catered to the re-growth of hair for both men and women.
Natural Supplements
There are a number of natural products reportedly vital for hair growth. Interestingly enough, all can be purchased at a local grocery store. The consumption of fish oil is said to reduce hair loss (as well as improve one's collective health). Rosemary oil is said to be quite excellent for new hair growth. Simply, one would have to mix a few drops of the oil into shampoo/conditioner before gently massaging the substance onto the scalp. Lemon oil can be used in a similar fashion
Head Massage
Weirdly enough, massaging the scalp is said to help with the regrowth of hair. Studies indicate that the stimulation of blood circulation via massage could help to 'wake up' the scalp — and thus improve overall hair thickness. Duly, this might be a nice way to alleviate any stress one may have.
Hair Transplant
A hair transplant is one of the more extreme measures when attempting to gain regrowth. There are a number of procedures associated with this option. Some include Follicular Unit Extraction (FUE). Essentially, hair follicles are harvested and eventually transplanted to other parts of the head. FUT (follicular unit transplantation) is also another alternative measure.
Avoid Certain Hairstyles
There are certain hairstyles which could lead to hair loss. Some studies indicate that hairstyles with tight braids could lead to receding hairlines. Additionally, tight ponytails make hair brittle. Along with hairstyles, constant usage of tight hats or beanies could lead to the damaging of hair. This is due to the scalp not receiving requisite sunlight or oxygen.
Image Source: Telegraph