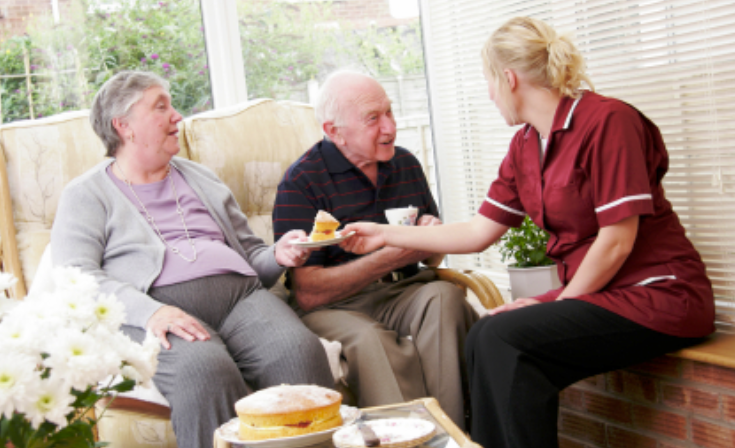 At some point in life, the reality exists where living in a home can become too difficult. Old age has a habit of slowing down one's physical (and potentially mental) faculties. Walking around a spacious house could become more and more tiring. The same exists when it comes to climbing flights of stairs, making trips outside the home, running errands, and other simple things we take for granted in our earlier years.
Though a sense of independence may appear to be taken away, there are certain benefits in having your parents/loved ones/siblings/friends eventually living in an assisted living situation.
This piece will look at ways to further the discussion about assisted living situations as a whole. Not only will this provide talking points for a hypothetical conversation, but it will also illuminate the positives of such an arrangement.
Social Opportunities
In many ways, an assisted living home can resemble college life. Though each couple/individual gets to live in their own residence, residents gets the opportunity to socialize with people at all hours of the day. This includes eating with people in the dining halls, as well as participating in the number of activities these establishments often provide (whether it be a movie afternoon, arts and crafts, or something else).
Duly, these assisted living homes offer a sense of community. It's almost akin to the college days when living in the dorms was fun, wild, and immensely enjoyable. Lasting friendships can be — and have been — made at assisted living homes.
Convenience
These assisted living homes have much in the way of support. If one's physically unable to function with normality (whether it be walking down hallways or even showering/using the restroom), help can be procured for any and all situations. Some set-ups even include meals being brought right to one's front door.
Even nicer, staff members at the assisted living homes will take care of anything having to do with daily medication. If there's some sort of emergency, these living homes have a method of getting someone help immediately. When living in a normal residence without this sort of support, one could encounter some major problems.
A New Opportunity For a Fresh Start
There are many widows/widowers who end up living in assisted living homes. This doesn't mean that live has to be rooted in doom and gloom. There are opportunities to meet people in all situations — whether platonic or romantic. For those in search of some companionship, an assisted living situation should be able to provide some opportunity in that regard.
Image Source: Carp.ca