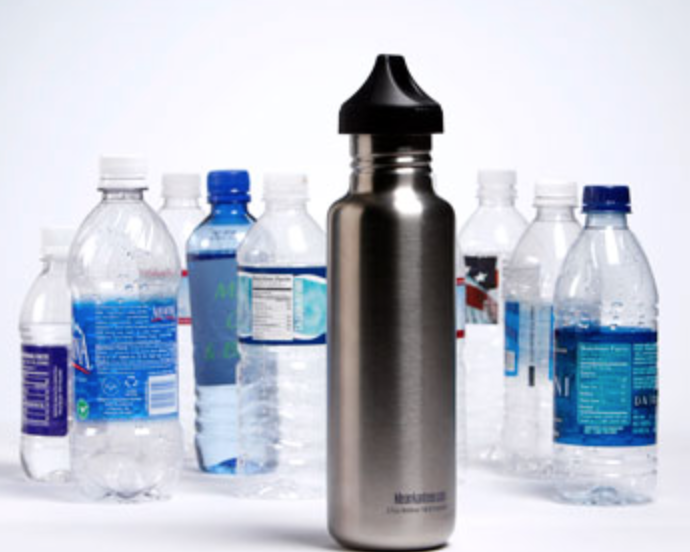 Reusable water bottles are the way of the future. Not only will they save you from going to the store and buying plastic water bottles over and over again, but they are also eco-friendly. If you're still buying plastic water bottles, you're not only wasting money but you are harming the environment. There's literally an island of trash twice the size of Texas floating around the pacific, 80 tons of which is plastic, so do your wallet and the environment a favor and invest in a reusable water bottle.
With a reusable water bottle, you buy the bottle once and that's it! Fill it with water – or whatever liquid of your choosing – and say goodbye to high prices and ease your thirst. Here are the best reusable water bottles that you can get online right now.
Contigo
If you're looking for a reusable water bottle that you can take with you to the gym, Contigo is the perfect choice. The brand prides itself on its AUTOSEAL® technology allowing for a spill-free life. Its most popular water bottle holds 32oz, enough for a killer workout and is BPA-free.
S'well
If style is your main concern when choosing an eco-friendly water bottle, S'well is your brand. A style that you are sure to see in the hands of fashionistas is the white marble. S'well can keep your drinks cool for up to 24 hours and warm for up to 12, perfect for a diva on the go. Founder and CEO, Sarah Kauss created S'well with a mission to eliminate the need for plastic water bottles. By purchasing one, you will be helping her do just that!
HydroFlask
Hydro Flask flaunts stainless steel technology like many other brands, but what sets it apart is its convenience. Its most popular water bottle holds 18oz and has a wide mouth that allows for a faster filling and many ice cubes to be loaded in at one time! This water bottle also comes with a lifetime warranty.
Be sure to check out our sponsored partners' websites to learn more.
Image Source: isustainableearth.com