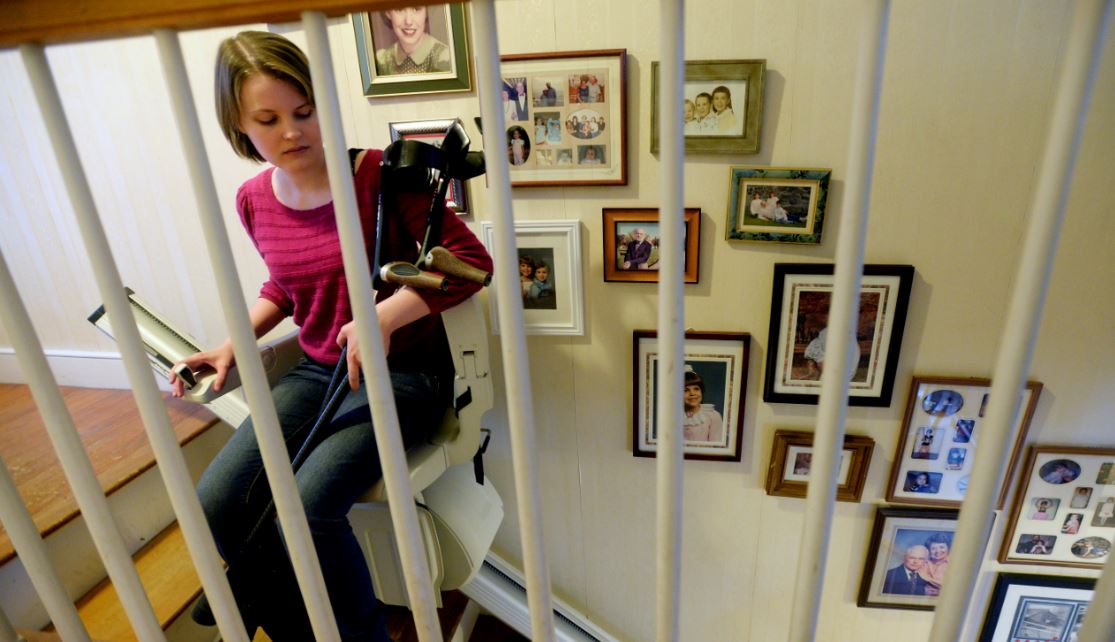 The advent of stairlifts have enabled people with all sorts of physical afflictions to safely traverse through a multilevel dwelling. Whether beset by old age, visual impairments, osteoporosis, or immobility, these state-of-the-art products have been crafted to prioritize safety at the highest level.
These devices are exceptionally great for generations of families. Delicately built stairlifts provide the support needed for frail, aging, or unhealthy people to reach the top level of a home. This enables worried family members to keep their collective mind at ease. Additionally, this gives the actual customer a sense of independence rather than relying upon someone to carry them up and down a flight of stairs.
The online market offers a robust collection of stairlift options. While these purchases may appear to be pricey, the customer should keep in mind that this is an investment rather than a one-time transaction. There are four online companies in particular offering great stairlift products catered to fit the needs of all potential customers.
Acorn Stairlifts works tirelessly to make customer interactions as seamless as possible. For any interested party, Acorn Stairlifts offers a free online quote. Customers are also entitled to a 12-month extensive warranty plan. Possessing a modern, sleek design, Acorn Stair Lifts uses DC batteries to power individuals up a flight of stairs with smoothness. The maximum weight for an Acorn Stairlifts product is 300 pounds. To further the presence of safety, the mechanism has five safety sensors stationed on the footrest for breaks.
Harmar offers seven different stairlifts. There are premium/heavy-duty options, as well as ones for curved staircases. The amount of variety within this company is impressive — especially when factoring in the specific tastes for each and every individual in search of a stairlift. Innovative engineering has resulted in Harmar being a leading revolutionary in the world of stairlifts.
AmeriGlide aims to lessen the overall cost of installing a stairlift. The company is a leader within the industry — evidenced by the sale of over 40,000 individual units. It offers three models: One for a straight staircase, one for curved staircases, and one for the outdoors. The curved model is the most expensive — registering at $5,795. After that, the straight staircase ($1,054) and the outdoor staircase ($1,399) are relatively cost-effective.
Handicare is a unique company from the standpoint that it possesses an international brand. The company has installed units in 12 countries and two continents (North America, Europe) around the world. While these products aid in everyday functionality, the goal is to allow the individual to be as independent as possible. The ease of using Handicare products is equally as nice for both family members and the intended customer.
No longer should individuals be at risk of walking up or down a flight of stairs. Online stairlift companies offer variety, value, information, and all sorts of valuable content for those in search of a safety implement.

Image Source: Portland Press Herald/Getty Images