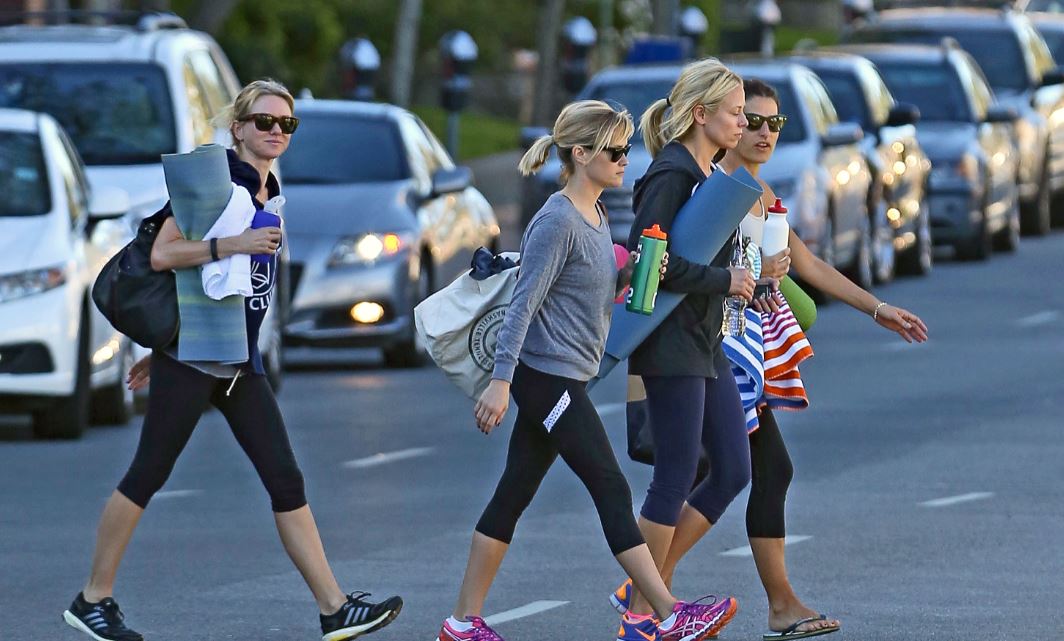 Yoga pants have become a way of life for individuals across the world. These tightly-fitting articles of clothing have seen a dramatic rise in popularity over the last decade. While constantly associated with yoga itself, yoga pants can be used for practically any type of exercise. Duly, there even a nice alternative for lounging around the home, running errands, or even travelling in.
To correspond with increase in demand, multiple online outlets have begun selling yoga pants. There are vast collections of inventory with ever color, size, and style imaginable. Individuals will feel good in knowing that there's truly something for everyone as it pertains to yoga pants. While there are a multitude of manufacturers and online stores available, four stand out as prominent options: Fabletics, YogaOutlet, Alo Yoga, and Lululemon.
Fabletics
Fabletics is a company created by Hollywood actress Kate Hudson. This entity prides itself on having the best leggings in the world. Fabletics offers a VIP member program. This entitles customers to discounts across the board. One promotion on the website in particular enables new VIP members to purchase two sets of leggings for an affordable $24. Normally, the price range would equal $99. Detailed descriptions allow interested customers to read about the quality of the leggings — and thus how they cater to each individual body type.
YogaOutlet
Like Fabletics, YogaOutlet also offers customers a chance to be a part of a special program entitled Exclusive Member List. Customers can submit their email address, and will instantly receive 10-percent off their first purchase (in addition to weekly promotions, updates, and information on new products). YogaOutlet offers sales on not only clothing — but also mats and accessories. The clothing section in particular offers a number of exciting options at affordable prices.
Alo Yoga
Alo Yoga has long been known as one of the more popular online stores for yoga pants. A neatly defined drop-down menu enables customers to peruse leggings/pants based upon design, size, and color. There's also a sales tab which showcases all yoga pants currently discounted in price. Alo Yoga not only boasts strong customer service marks, but it also has a reputation for producing quality apparel.
Lululemon
Lululemon is a leader among shopping for yoga pants — both online and in terms of in-store locations. Based in Vancouver, one can spot men and women all over the globe sporting Lululemon apparel. As it pertains to yoga pants, the company offers a wide variety. Virtually every pair of pants comes with three separate designs to choose from. This sort of customization and diversity truly does cater to the customer. There are more understated looks, and some with a bit more panache.
As one can see, there are a number of exciting online platforms from where customers can purchase yoga pants online.
Be sure to check out our sponsored partners' websites to learn more.

Image Source: Bauer-Griffin/Getty Images