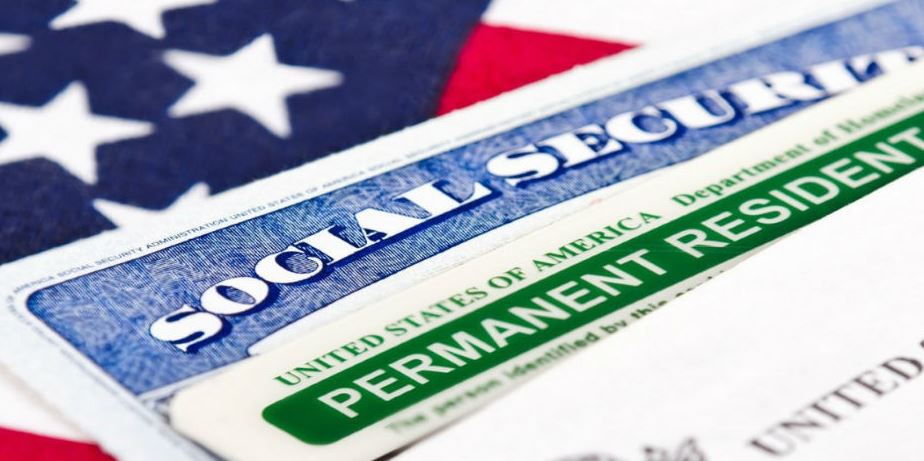 Immigration has been a highly debated topic – in the U.S. and elsewhere in the world – for years. Not everyone is welcome in the U.S. and there are many hurdles to jump through before being approved to immigrate into the U.S. This list presents the most important facts people should know about U.S. immigration policy. This list will help to educate people on important U.S. immigration procedures:
1. First Steps

The first step to becoming a U.S. citizen is to obtain an immigrant visa. To obtain this immigrant visa, the hopeful U.S. immigrant must be sponsored by a U.S. citizen relative, U.S. lawful permanent resident, or a prospective employer. The sponsor plays a significant role in the immigration process for the prospective U.S. citizen. The sponsor must fill out a petition with the USCIS (U.S. Citizenship & Immigration Services). The petition is called "I-30 Petition for Alien Relative with U.S. Citizenship and Immigration Services" or "I-40 Petition for Alien Worker with U.S. Citizenship and Immigration Services".
2. Petition Submission

After a petition is submitted on behalf of the hopeful U.S. immigrant, the petition will either be approved or denied. If it's approved, a priority date will be granted and the hopeful U.S. immigrant will need to begin National Visa Center testing. This involves: choosing an agent, paying fees, submitting a visa application form, collecting financial documents, submitting documents to the National Visa Center, then scheduling a visa interview at the U.S. Embassy or Consulate overseas.
3. Preparing for the Interview

To prepare for the interview, the hopeful U.S. immigrant should review the Rights and Protection pamphlet offered by the U.S. government in order to review U.S. rights pertaining to protection from abuse available in the U.S. The hopeful U.S. immigrant also needs to complete a medical exam, receive required vaccinations, and watch a video called "Preparing for your U.S. immigration interview".
4. Travel Options for Spouse/Children

If the spouse or children of a hopeful U.S. immigrant were originally planning on following the immigrant to the U.S. after he/she has arrived, it's possible to change their travel plans so the spouse or children can accompany the hopeful U.S. immigrant on the initial journey to the U.S. The change in spouse/child arrival time can be approved by contacting the U.S. Embassy or Consulate prior to the immigrant visa interview.
5. Possible Reasons for Denial

Persons hoping to become U.S. citizens can be turned down based on certain health issues, committed crimes, security concerns, public charges, labor qualifications, or aliens previously removed from the U.S. If a person has been denied U.S. citizenship, there are waivers of ineligibility for which persons can apply.
6. U.S. Immigration System is Imperfect

It's important to remember that the U.S. immigration system isn't perfect and often takes a significant amount of time for the processes to be completed. Having said this, it's important for hopeful U.S. immigrants to always know their status and the terms of that status.
7. Possible Citizenship Changes

If a person has left the U.S. or has committed a particular crime, the status of their U.S. citizenship may change or be revoked. Every person can have a different status during the U.S. immigration process. This means that certain behaviors are acceptable or unacceptable for particular prospective immigrants. Hopeful U.S. immigrants must remain cognizant of their status and know what is permitted of them during the immigration process as it would be unfortunate for a prospective immigrant to do something unknowingly that would cause their U.S. immigration status revoked or further delayed.
8. Right To Obtain a Lawyer

If a hopeful U.S. immigrant feels that he/she would like an immigration lawyer, he/she has every right to obtain one. However, immigration lawyers are not a "free" right, like they are in the criminal court system. Persons looking for an immigration lawyer must find one pro bono or must have the means to finance the lawyer privately.
9. Visa Expiration

If a person's visa expires, he/she is at risk of deportation. Due to President Obama's executive action and prosecutorial discretion programs, it's unlikely that a person will be deported because of an expired visa. However, this presidential action is not a 100% guarantee that a person will not be deported due to an expired visa since U.S. ICE (Immigration and Customs Enforcement) agents can pick up persons with expired visas and place them into court proceedings.
10. Employers' Verification System

E-Verification is a program that employers can use to verify the status of their employees' legal immigration. Employers use this verification system to ensure that their employees – who are currently working with their company – are not working illegally. That is, if a company finds out that an employee is not legally authorized to work in the U.S., it could lead to the termination of employment for the employee and future problems with U.S. immigration.