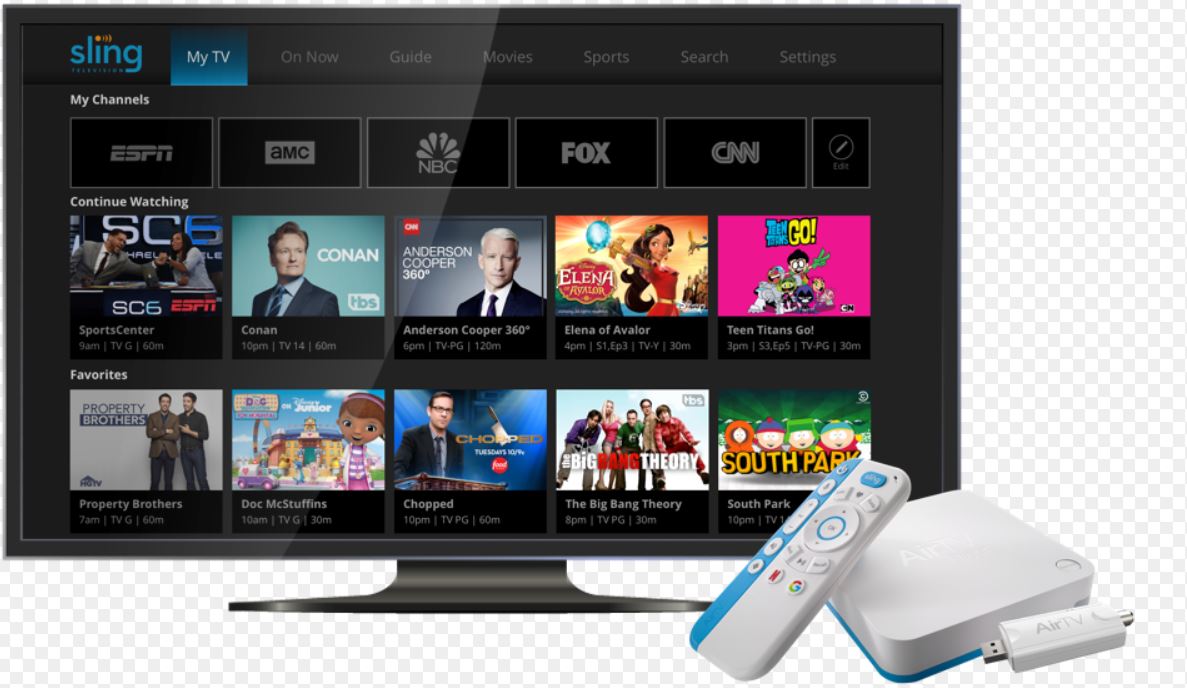 The world of television has developed into an incredibly intricate entity in recent years. Improvements in quality have seen television garner an upper-hand when compared to film. The popularity of streaming television shows/series is simply off-the-charts — particularly with the millennial generation.
Television packages in general can be very expensive. On top of a basic plan, extra fees will be accrued for specialized channels. Even if one plans on watching only one of these 'premium' channels, they'll likely be paying for a boat load of other networks in addition (based upon the inflexible nature of the said packages made available). As such, subscriptions to television streaming services are fashionable and affordable solutions to this potential problem.
Some of the most impactful cord-cutting services include Sling Box, PlayStation Vue, YouTube TV, DirecTV Now, Fubo TV, Hulu, and Netflix.
Each specific streaming service has its own presentation of various channels. With that said, all of them are generally less expensive than giants within the industry (DIRECTV, AT&T, Verizon FiOS, DISH Network).
Laid out nicely by PCmag.com, basic monthly packages for Sling TV ($20), PlayStation Vue ($40), DirecTV Now ($35), YouTube TV ($35), Hulu ($40), and Fubo TV ($35) are wonderfully affordable. This comes into play even further when factoring in the availability of premium channels (such as HBO and Showtime).
Each streaming service offers alterations for small fees. One will pay $15 extra a month for HBO as an add-on for the Sling TV basic bundle (Sling Orange). Foreign-language channels can also be procured for an additional price. All of these add-on features are clearly displayed on Sling.com.
PlayStation Vue is excellent as it pertains to pausing and rewinding live television. Duly, it allows for up to five different devices to stream at one time. It easily holds the candle in this category when compared to its competitors. Fubo TV is a stream service geared directly towards sports (mostly soccer) all over the world. For those crazed fans loving soccer from Portugal or rugby in Australia, this service might be the best option.
Netflix has changed the game in terms of film. For as low as $8/month and as high as $14, viewers gain access to thousands of films and Netflix-driven television programs. The catch is that while there is a vast library from which to pull from, other cable providers may offer different varieties of film. On-demand television programs from various networks may also appear elsewhere.
From a feasibility standpoint, all streaming services are quite easy to utilize. The navigation tools make the process a pleasant one. Whereas some television cable providers can include convoluted presentations, streaming services are generally clean and efficient.
While there are many perks in using streaming systems, there are also a few cons to consider.
For one, these systems are not absolved from technical issues. The appearance of bugs or blackouts could adversely impact one's viewing experience. There's also not really anything the consumer can do to account for these momentary hindrances.
Some streaming services will not allow features such as pausing and rewinding live television. If one's unable to watch a show at its televised slot, there could be issues in terms of re-watching it later. Lastly, while starting prices are generally lower across the board, the viewer may not get access to each and every channel desired. It's not as if the consumer can completely pick and choose the absolute perfect lineup of channels.
The world of streaming television has been revolutionized over the last few years. There are those excited about the push towards a more modernized method of entertainment. Additionally, some prefer the safeguard of cable boxes and cords. It'll be up to the consumer to do their due diligence in finding out the preferred option to fit their specified needs.