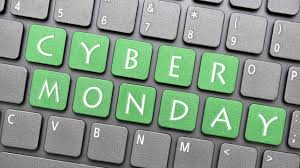 Though Black Friday remains as a popular entity, the advent of Cyber Monday has taken consumerism by storm. Cyber Monday makes the process of purchasing items at discounted prices amazingly easy. One can procure state-of-the-art electronics without even having to leave the comforts of their own living room or bedroom.
Amazon in particular is the leader in the clubhouse when it comes to online shopping. For an entire weekend, Amazon offers superb price discounts on virtually its entire inventory. All items — whether they be electronic or not — are listed with potential price decreases. The company does a terrific job in offering expert filtration devices. Customers can easily sift through the items of their choosing.
When narrowing their specific search, this can be broken down through brand type and price brackets. Based upon one's former history with the site, Amazon will offer deals it thinks best suits your individual needs. There are categories showcasing hot-trending items, and even one called 'Today's Deals' — which list a number of exciting items at highly discounted rates. For some items, customers can opt to pay for an item in one large lump sum — or have it broken down into monthly payments.
However, there are some things to take into account when searching for the best possible deals. Online shopping exists with all of the major department store chains around the country. Specific deals can be found by simply utilizing a search engine. Sometimes, stores will relay their expected discounts to customers up to a month before Black Friday. Addition, these websites offer a way to alert the prospective customer over potential deals before they even come out. By simply using one's email, the customer will get email alerts/updates for all potential discounts.
Additionally, these emails will often speak of ads and coupons for future sales. In some cases, coupons will be emailed to the customer. They can often be used during the Black Friday/Cyber Monday period — or saved for a later date.
When in search of new and exciting products on Cyber Monday, one must do their due diligence when it comes to procuring potential discounts/coupons. By actively searching for these nice perks, one will be in a better position to capitalize on all of the fantastic deals made available.
Image Source: Money Crashers