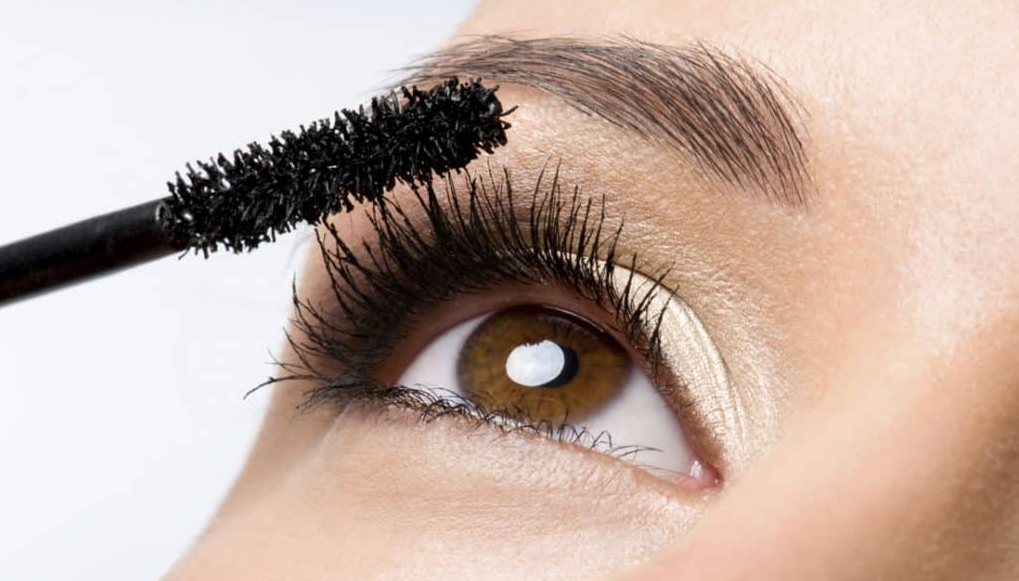 1. Too Faced – Better Than Sex Mascara

This mascara by far tops the charts for best mascaras on the market. Its unique hourglass shape helps lashes become incredibly voluminous. The shape of this mascara wand really allows the product to intensify each and every lash to prevent them from ever looking clumpy. It's the perfect mascara for a natural look with one coat, or a very dramatic look with three coats. The price of $23 is a little high for mascara, but it is absolutely worth it. Anyone who has ever used this product would gladly argue that its title isn't hyperbole.
2. Maybelline – The Colossal Big Shot Mascara

Maybelline named this product absolutely perfectly. This mascara gives lashes both volume and length, while many types of mascara usually give only one or the other. This is a drugstore mascara, but the amazing price does not take away from its quality. The big shot mascara is great for bottom lashes as it separates each lash and gives any make-up look a very sweet, doll-like appearance. With only one or two coats, this mascara is a necessary part of any look.
3. Mac – Extended Play Lash

Talk about bottom lashes – this is the absolute perfect mascara for making those bottom lashes pop. The wand is very small, allowing the product to reach even the smallest of lashes. This mascara is comfortable, super black, and very longwearing. A person can lay on several coats with this product and it will not clump up or transfer. It is a great one to travel with thanks to its small size. Everyone needs an extended play lash in their makeup collection.
4. L'Oréal – Telescopic Mascara

This mascara is truly an oldie but a goodie. For all those makeup lovers that love lashes that are thick and long, this is the one to choose. The telescopic makes lashes look incredibly long with its very thin wand, and is perfect for smoky or dark looks. Also, at only $9.99, the price could not get much better. Telescopic is available at any drug store so it is easily accessible. It is also fragrance-free and allergy tested, so don't be afraid to coat those lashes.
5. Covergirl – Lashblast Volume Mascara

Volume, volume, volume! This mascara makes it look as if a person has two rows of falsies on. It separates each lash and adds thickness at the base of the lash line. Using zigzag motions to coat each less will result in absolutely stunning lashes. At only $8.99, few other products give as much bang for the buck. This drugstore mascara is an absolute must-have.


6. Charlotte Tilbury – Full Fat Lashes

This is the perfect mascara for anyone who wants to coat their lash extensions or to add even more volume to their falsies. This mascara curls and separates one's lashes for an absolutely gorgeous look. A person using this mascara just needs to turn the wand vertically at the outer end of his/her eye for a beautiful cat-eye look. Use it for top and bottom lashes to avoid needing any other eye make-up. This mascara may not be as well known as some of the others on this list, but just wait – it will be the talk of makeup town in no time.
7. Benefit – Roller Lash Super-Curling and Lifting Mascara

This mascara has taken over in the beauty world, but it is for good reason. This mascara keeps lashes curled for over 12 hours. The curved brush helps the wand coat every lash from the root all the way to the tips. Also, I won't forget to mention the adorable packaging on this product. Pair it with Benefit's Kabrow eyebrow line to feel like a movie star with incredible lashes and brows.
8. Benefit – They're Real! Lengthening Mascara

Yes, there are two Benefit products on this list because the company's products are that good. This mascara has a very unique shape in that the wand becomes a dome at the end. This is perfect for turning the wand vertically and fanning out those outer lashes. This also adds volume to really get underneath the lashes and lift up. This mascara also comes in a beautiful brown color, which is absolutely perfect for a more natural look. For those make-up lovers who love a pop of color, it also comes in blue!
9. Tarte – Lights, Camera, Lashes 4-in-1 Mascara

In the last few years, Tarte has become one of the most prominent makeup brands. This newer mascara is quickly growing in popularity. Not only does it make lashes voluminous and long, it is also good for one's lashes! It conditions and protects lashes with oil ingredients. The idea of wearing mascara that looks amazing and is healthy is practically unheard of! The four parts included in this mascara are lengthening, curling, volumizing, and conditioning. This mascara is also 100% vegan and sulfate free.
10. L'Oréal – Paris Voluminous Carbon Black Mascara

Once again, this is a drugstore product that does not sacrifice quality for price. L'Oréal really knows what they are doing when it comes to mascara. This product leaves the lashes voluminous and fluttery for a perfect do-eyed look. It never smudges or transfers and doesn't clump lashes together. It is also small enough to use for both top and bottom lashes. With its sleek black and gold packaging, no one would ever know this is a drugstore makeup product. This mascara is a necessity.