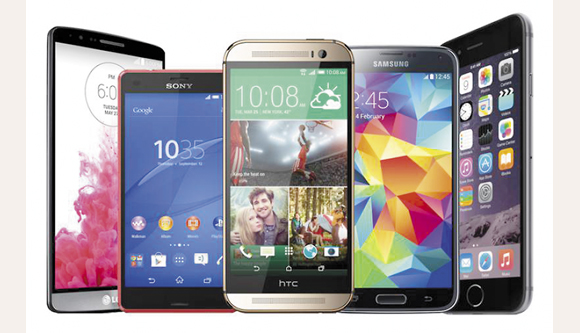 Cell phones continue to get more and more intricate. With burgeoning advancements in technology comes a whole new generation of phones. The 'newer' versions are hitting stores at a record pace. With the way technology continues to spiral, a phone may be considered obsolete after only a few months. When looking at the scope of 2018 phones currently on the market, there's a wide range to choose from. Carriers and manufacturers work tirelessly to provide prospective customers with quality options. There are four 2019 phones specifically garnering quite a bit of buzz: Samsung Galaxy S9+, Honor 7X, iPhone X, and Sony Xperia.
Samsung Galaxy S9+
There's considerable excitement emanating from the Samsung Galaxy S9+. In fact, many are calling it one of — if not the best android phone currently on the 2018 market. This phone is particular impressive for those immersed in the fine art of taking the perfect selfie. The Galaxy S9+'s category-defined Dual-Aperture lens is said to adapt like the human eye. It'll switch seamlessly between varying lighting conditions. In the process, it'll produce fantastic images.
iPhone X
Apple is always on the cutting-edge as it pertains to phone technology and construction. The iPhone X puts a ton of emphasis on personalizing the experience. Utilizing a number of different facets, users are able to effectively design their display screen to best suit their personality. Using small sensors, the iPhone X is now able to utilize Face ID when users want to unlock their phones. This example of technology is immensely impressive.
SonyXperia
Sony has created an incredibly dynamic piece of technology with the SonyXperia XZ2. Android Central remarked that the Song XperiaXZ2 is a MWC 2018 Top Pick. Duly, this phone <a href="https://www.sonymobile.com/us/products/phones/xperia-xz2/" target="_blank" rel="noopener">was also awarded</a> the Best of MWC 2018 PhoneArena Award. The XZ2 is superlative as it pertains to streaming both movies and television. Powerful stereo speakers — coupled with a dynamic vibration system and full HD+ HDR display — enable users to watch programs with movie theater-like quality.
Honor 7X
Based in China, Honor is one of the most popular manufacturing brands in all of Asia. It's latest phone — the 7X — has emerged as one of the best smartphones currently on the market. The phone prides itself on having enhanced details for presentation and visual aesthetics. The screen is rather large, and thus is perfect for streaming shows and playing games. Additionally, its dual-lens camera can capture images with sublime quality.
Without question, there are a number of intriguing phone options within the 2018 market. Prospective customers must do their due diligence in searching for their preferred choice.
Be sure to check out our sponsored partners' websites to learn more.

Image Source: Bloomberg/Getty Images