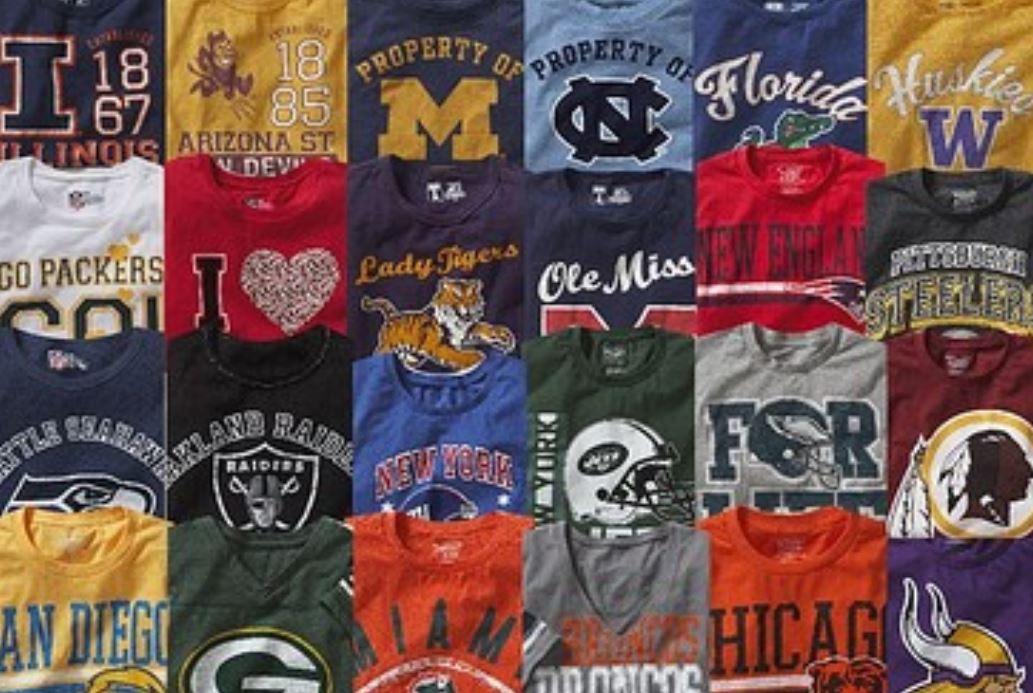 Though the status of major sports in the United States is still a question mark, that hasn't stopped major apparel companies from selling sports jerseys and merchandise.

In fact, many online outlets are selling authentic sports jerseys and apparel at a fraction of its usual cost. Discounts are flying fast and frequently on many digital platforms. As such, die-hard sports fans get the opportunity to purchase high-quality materials at a very affordable price.
For those in search of a birthday/holiday gift — or even a present to themselves — this is the time to hop aboard the current trend as it pertains to sports apparel. This piece will break down where you can find the best possible deals.

NFL Shop
NFLShop.com is turning into a major dreamland for those who love the game of football. Of course, consumers want to represent their favorite teams with jerseys, t-shirts, jackets, hats, and other sources of apparel. The NFL Shop is currently offering immense discounts — primarily because a huge chunk of the teams in the league have come out with new uniforms.
Older, classic iterations of the uniforms are going for nearly half — if not more — of what they were originally priced at. For those who love more of a vintage look, you'll be in heaven upon seeing the available prices. In fact, upon entering the website, the NFL Shop will offer customers a 25-percent discount on their purchases with the simple utilization of the code 'football25'.
Aside from jerseys, the website offers workout gear, t-shirts, hats, masks, games, puzzles, cooking utensils, and much more.
NBA Store
Much like the NFL, NBA merchandise is flying off the virtual shelves at a high clip. There are currently sales on NBA gear for as much as 65-percent off (yes, that's not a typo). While a number of personalized and player jerseys are discounted, the NBA store is also offering discounts on cool t-shirts, shoes, button down shirts, warm jackets, and a plethora of other items.
For those looking to do some early holiday shopping, it may behoove the customer to check out the laundry list of deals currently offered by the NBA store.

Department Stores
There are actually a considerable amount of big-name consumer stores which are also offering some very nice deals on sports jerseys and apparel. DICK's Sporting Goods, World Soccer Shop, Fanatics, FansEdge, Kohl's, Walmart, and Macy's.
By accessing these online stores, filtering systems and easy-to-use interfaces will await consumers. From there, prospective customers can break down what they want by sport — and eventually by team.
Image Source: MarketWatch