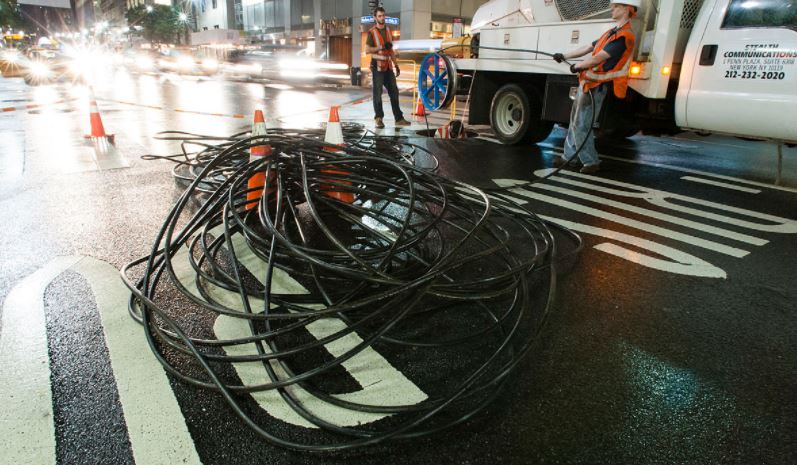 The world of personal entertainment has morphed together considerably with digital media. In order to have an excellent streaming capabilities, one ideally needs to possess high-speed internet. In recent years, cable services have evolved into high-powered entities. It's almost obsolete for people to not have a relationship with a major provider. When surveying the high-speed internet landscape, there are four cable providers in particular offering quality packages: HughesNet, Optimum, Comcast XFINITY, and Fios by Verizon.
FiOS by Verizon is a premier service package. Customers could be paying roughly $70 a month for it (though it could get more expensive). It's also only available in 21 states, which undoubtedly limits its reach across the country. With that said, it possesses some of the best internet speed of any company in existence. It has a 100-percent fiber-optic network. This advanced technology enables speeds to reach up to 940/880 Mpbs.
Comcast XFINITY is adept at providing the customer with an affordable yet effective package. Interested parties can land an XFINITY package for as low as $29.99 a month. There are a number of diverse plans from which to choose from. The most expensive package is the X1 Gigabit Pro — offering download/upload speeds up to 2,000 Mbps ($299.95/month). Comcast comes equipped with an actual-to-advertised speed ration of 105-percent. Duly, it ranks best in Netflix ISP Speed Index. Furthering Comcast's value, customers can choose the specific length of the contract — which could range anywhere from 1-3 years. Signing a contract with Comcast could also allow the customer to save a certain amount of money per month. .
HughesNet has a very feasible website to navigate through. Local dealers can be contacted via email or phone. HughesNet also lays out an easy-to-understand plan of why it makes sense to utilize their provider services when compared to other competitors. There are a multitude of plans made available based upon GB size. Each one is broken down based upon situations. For instance HughesNet proclaims the 10 GB plan to be perfect for a single individual. The 50 GB plan focuses on an entire family utilizing a plethora of devices.
Optimum may be the class of the market in terms of pure speed. Speeds ramp up to 400 Mbps. The pace also exceeds 105-percent — meaning customers get more bang for their buck in terms of what's actually being advertised. Additionally, Optimum is renowned for its wonderful customer service and no-contract options. For those who often travel with their electronic tablets, Optimum garners free access to 1.5 million WiFi hotspots. This is particular excellent when wanting to avoid gobbling up mobile data. Customers are also able to download free internet protection from McAfee/Intel Security. There's a catch with Optimum — as it's only available in the Tri-State area (New York, New Jersey, Connecticut, Pennsylvania).
There are a number of quality internet services made available. For the prospective customer, doing extensive research will only help in finding the right choice for them personally.
*Feel free to check out one of our sponsored partners' sites to learn more about these exciting products. 

Image Source: Wikipedia