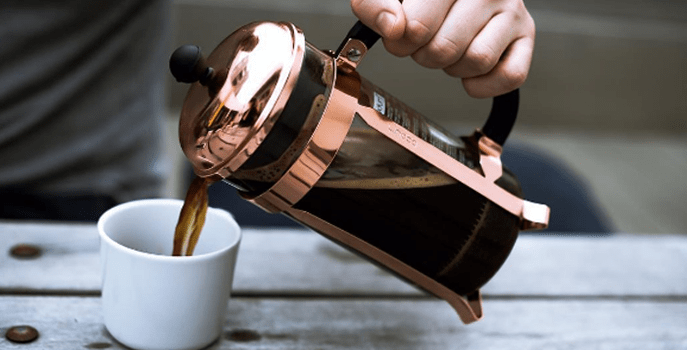 In recent years, coffee has become a commercialized entity all over the world. Coffee itself has been enjoyed (in some form or fashion) for thousands of years. It's used on a daily basis to energize those in need of immediate energy. With the expedited nature of today's society, many opt to go out and grab a cup-to-go from one of many name brand locations. With that said, there are those who also immensely enjoy making a cup of coffee — or an espresso — from the confines of their own home.
Coffee makers have since evolved with the times. The current crop of coffee makers offer a more intense, savory flavor when compared to past models. Intricate technological advancements work ardently in extracting every bit of flavor from the bean itself, or the ground up mixture. Secondly, these models work faster and more efficiently than ever. To make the cleaning process a breeze, some even have self-clean modes. More expensive models have smart features, which essentially mimics a smartphone in terms of feasibility and practicality.
In essence, a simple pushing of the button can elicit coffee in a number of different ways. This includes creating a single cup of coffee rather than a full pot.
The following will describe different types of coffee makers/espresso makers currently out on the market.
Combinations
There are a number of all-in-one espresso/coffee makers. Of course, these vary in terms of price — and will most certainly be more expensive than a singular machine.
The Ninja Specialty Coffee Bar is a machine with much in the way of class and sophistication. This specific machine can be purchased in person, or online through various platforms. Some price points have it based at $119.99.
The DeLonghi drip coffee and espresso machine is a bit more expensive (retail price $188.00). However, it's incredibly comprehensive in all facets. One can enjoy a cup of coffee/a shot of espresso before an entire pot is brewed. Duly, A swivel jet system crafts the perfect froth for all espresso drinks.
Single Serving
Keurig has changed the way millions across the world drink coffee. As opposed to brewing a full pot, one can simply pop in a pod to its K-Classic K50 Single Serve K-Cup Pod Coffee Maker. One pod normally accounts for two cups of coffee.
The simple nature of popping the small pod into the machine is brilliant — especially since it takes seconds for a full, hot cup of coffee to be brewed. The product itself can go for as low as $79.99. Cuisinart and Hamilton Beach (among others) also offer similar products.
Best of the Best
A number of consumers will rate coffee makers based upon a number of different things — including taste, effectiveness, and efficiency.
Nespresso is reputed as a very good product both for pods as well as professionalism. The Miele Automatic Coffee & Espresso Maker is nearly unrivaled when it comes to class and overall quality. Lastly, the Ninja Coffee Bar Glass Carafe System is a machine many proclaim as the most comprehensive coffee system on the market.
Image Source: Bean Genius