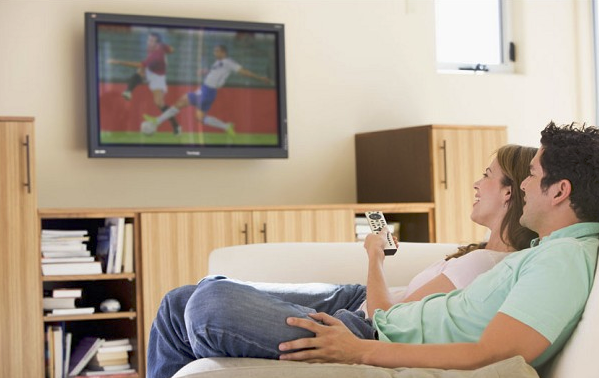 The start of any new year usually correlates with an unveiling of brand-new technological toys. As technology continues to evolve in terms of sophistication, the general public gets the fortune of the very best in all arenas.
Specifically, the year 2019 has brought upon a plethora of new and exciting television options. Whether it's streaming one's favorite television show — or watching big sporting events — there are plenty of options for all television enthusiasts.
There are number of places to purchase top-line televisions. Major outlet stories (Target, Best Buy, Walmart) will likely have a vast inventory of televisions both in-store and on their respective online stores. It could be a case where the individual simply can purchase a high-end television from the comforts of their own home without having to traverse to a store.
Additionally, one can visit the television brand's official website to search for deals. Noteworthy companies include Sony, Toshiba, Vizio, LG, and Hisense (among others).
With that in mind, here are some of 2019's most promising television options:
Samsung Q900R QLED (85″)
This television is absolutely insane. Aside from it including 8K capabilities, it boasts jaw-dropping aesthetics in terms of picture, color, and brightness. The Samsung Q900R QLED is arguably the most impressive television ever made. It will cost a pretty penny — as some have it priced at roughly $15,000. However, this is more than a television…it's an investment. For those who are ravenous watchers of sports and entertainment, this may be the unit for you.
Samsung Q9FN QLED
For something a little less pricy, one may want to look into the Q9FN from Samsung. This 65-inch beauty also comes with beautiful display. When compared to last year's model, there's no question Samsung worked diligently in upping the value and quality. It offers efficient sound, great HDR picture quality, and has a plethora of capabilities stemming from its smart system set-up. One can purchase this television on Amazon for approximately $2,800.
LG OLED
This television is highly unique. Available in 55, 65 or 77-inches, the LG OLED has both an Intelligent Processor and ThinQ Artificial Intelligence. Essentially, the television has Google Assistant built into it. As such, one can control all smart devices by using one's voice. It even is compatible with any of Amazon's 'Alexa' products. The television boasts the best in self-illuminating pixels. This allows movies, television, sports, and all sorts of media to simply pop off the screen in impressive fashion. While the price varies in correspondence to the size of the model, one can get a 65″ version for $2,699.
TCL 55R617
This 55-inch beauty is the most affordable of the televisions listed in this piece. TCL is one of the fastest-rising television brands in the world today. This specific option allows for consumers to stream thousands of channels. LED backlighting enables the picture to display quite brilliantly. Lastly, this option also has 4K Ultra HD — an aspect integral for optimal television viewing. It can be purchased on Amazon for roughly $629.99.
Image Source: Telegraph