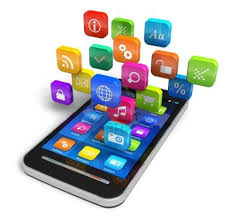 With the amount of texting and calling in today's generation, cell phone bills can be astronomical in price. This also goes hand in hand with the usage in terms of social media applications. Simply put, people are glued to their phones. For those who've cut the cord on landlines, cell phones are the premier option in terms of communication. Many are trying to jump into an affordable unlimited mobile plan. Fortunately for these people, there are a number of options made available in this capacity. We will breakdown a few of them — highlighting specific plan traits along the way:
T-Mobile
T-Mobile offers two different types of unlimited mobile plans. 'T-Mobile Essentials' enables customers to get unlimited data, talk and text. For one line, monthly costs are roughly $60. The fees drop to $30 per line for four lines. 'T-Mobile One' costs $140 a month — though customers are entitled to texting abroad (in 210 countries), Netflix capabilities at no additional charge, streamed entertainment at a high quality, unlimited in Mexico/Canada, and the appearance of mobile hotspot data.
AT&T
AT&T's 'Unlimited &More' plan begin at $70/month. A premium option also exists for $10 more per month. These plans allow the customer to access more than 30 channels of live television. There's also the appearance of new movies and television shows. This plan exists on any main digital device. In addition, the customer gets unlimited calls to Mexico and Canada, and the option of sifting through a library featuring upwards of 15,000 movies.
Sprint
A single line in Sprint's 'Unlimited Basic' will cost $60/month. The plus option is slightly more expensive — though a family can have five lines for only $24/month per line. The plus option enables customers to enjoy unlimited talk and text in both Canada and Mexico. Global roaming exists in over 185 countries around the world. Unlimited talk and text occurs in the United States, as does as a 15 GB mobile hotspot. Lastly, customers can stream movies and television shows through the gigantic library of Hulu. Music can even be accessed via Tidal.
Verizon
Verizon offers three unlimited plans: GoUnlimited ($40/month), BeyondUnlimited ($50/month), and AboveUnlimited ($60/month). All three packages get unlimited text and talk, free Apple Music for 6 months, and Verizon Up Rewards. From there, the more expensive packages have better perks. BeyondUnlimited offers HD-Quality Streaming (720p) and a Mobile Hotspot (15 GB at 4G LTE). Even more impressive, AboveUnlimited has a mobile hotspot at 20 GB, 500 GB of Verizon Cloud, and five TravelPasses per month in more than 130 countries.
Without question, there are a plethora of exciting unlimited plans. It'll be up to the customer to decide which one best suits their specified needs.
Image Source: Android Central