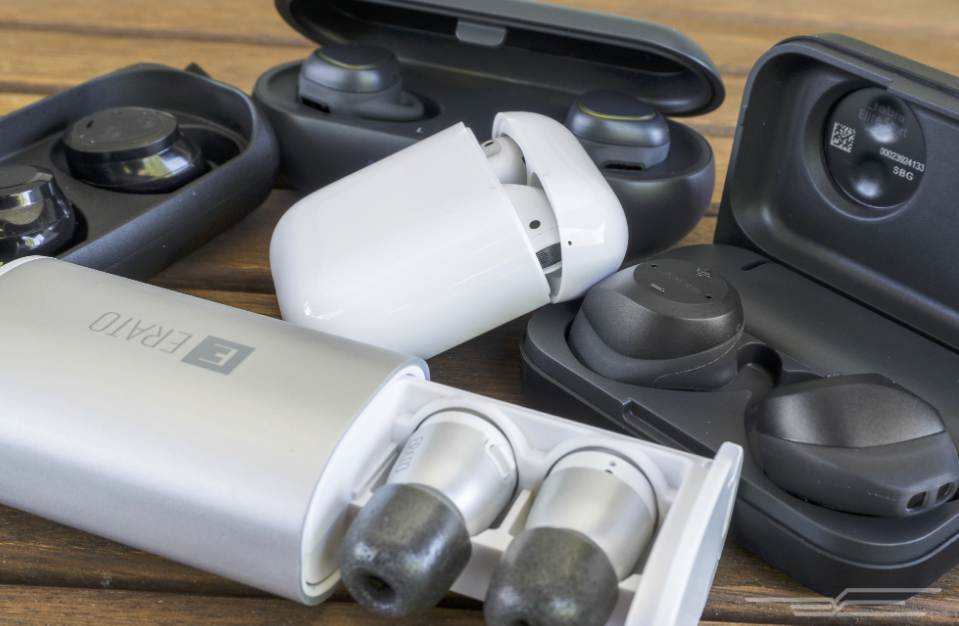 Wireless headphones have become an item utilized in everyday life for millions and millions of people around the world. It's quite convenient to simply pop in headphones without any annoyance of a cord. This way, people can leisurely listen to music when exercising, shopping, or simply relaxing at home.
This piece will look at three companies who've produced high-end wireless headphones. There are even rumors as to whether newer iterations of wireless headphones will emerge sooner than later.
AirPods (Apple)
The appearance of AirPods are relatively widespread at this point. Apple came out with a lightweight/cordless product perfect for auditory pleasure.
These headphones instantly connect to one's Macbook, iPad, iPhone, or any sort of Apple product. The activation of Siri enables the consumer to adjust volume or change the song accordingly. The overall cachet of Apple products make the AirPods incredibly attractive as well as popular. There are even rumors about a potential AirPods 2 debut this upcoming March (though concrete information has not yet been released).
Beats by Dre
The popular Beats by Dre brand has four options within the wireless prism. The most expensive option is the Beats Studio3 Wireless. These range in price from $279.95 to $349.95. A Pure Adaptive Noise Cancelling mechanism works to block external noise. Duly, a short 10-minute charge will add three hours of play (when battery is being drained).
The Solo3 Wireless option has up to 40 hours of battery life over the course of multiple days. One can take calls from this mechanism, as it connects with any device via Bluetooth. This specific model can be purchased for $239.95. Other smaller options as it pertains to ear buds include the BeatsX ($99.95) and the Powerbeats3 Wireless ($199.95).
Bose
Bose has a ridiculously comprehensive package of wireless headphones. The company created two sets of sunglasses (Frames Rondo, Frames Alto) which function as dual sunglasses/music devices. As the website says, 'patented acoustic chambers' sit in both arms of the sunglasses. People can listen to music, and even make calls on these sunglasses.
Additionally, Bose is flush with wireless headphones (SoundSport Free wireless) and even a wearable speaker (SoundWear Companion speaker) which function quite well as auditory devices. Lastly, Bose offers wireless headphones which completely encapsulate the ears. The QuietComfort 35 has 20 hours of battery life, and features adjustable noise cancelling (can be purchased for $349.95).
*All Bose products can be purchased from the company's website — as well as from other online stores.
Image Source: Engadget