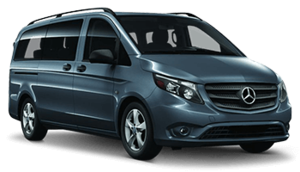 There's something to be said about taking a family road trip. Goals emanating from this type of trip sure include familial bonding, potentially new cultural endeavors, and the experience of being out as a family whilst covering a large chunk of land. Now, these trips do have a habit of being both large and arduous. Travel may not be easy — particularly with a larger family. The combination of rough terrain and ever-changing climates could make the trip more difficult. In essence, a large family ideally would possess a large, sturdy, and comfortable automobile. The perfect solution for this circumstance includes renting a van. There are multiple companies offering affordable passenger van rentals all across the country.
E-Z CarRentals
E-Z CarRentals offers some of the lowest van rental rates of any major car rental service. One can procure a 12 passenger Ford Transit van for as little as $34.14 a day. The Florida-based company prides itself immensely on offering the best in customer service. This price in particular is fantastic not only for a family, but also for a group of friends making a long trip somewhere. When the costs are split and divvied up accordingly, each person will be paying a very small amount.
Legends Van Rentals
Legends Van Rentals is equipped with vans for all types of occasions. Vans range in passenger size from 7, 8, 9, 12, and even 15 people. It really depends upon the customer's personal preference — and the size of the actual party. These are high-end vans, with some possessing entertainment centers (large number of speakers, televisions). The interface on the website is manageable to use. Instant price quotes are also made available when simply imputing one's location for pick-up/drop-off and the desired dates of the trip.
Enterprise
Enterprise has long been a fixture within the car rental service market. Much like Legends Van Rentals, Enterprise has every variation of a van one could ever want. Upon picking a location for the pick-up/drop-off of the van, Enterprise's website offers an intricate look at all cars made available to customers. Prices are broken down by day — as well as by the chosen amount of time one needs a van for. For instance, Enterprise offers very affordable rates for a 7 passenger minivan ($51.30/day), a cargo van ($58.72/day), and both 12-t0-15 passenger vans ($97.29/day).
Budget
Budget is a trusted car rental brand — and has been for decades. It houses multiple vans for rent. As its company's name suggests, costs are very affordable across the board. One could procure a mini van (Chrysler Pacifica) for only $98.98 a day. There are also a host of other options which may better accentuate the specified needs of the family wanting to rent a van. Duly, Budget offers up to 30-percent off if the customer is using Budget for the first time.
A family vacation can be problematic — particular if the chosen vacation includes a road trip. However, a number of varying car rental services do their best to give the customer a wide range of vans from which to choose from.
Be sure to check out our sponsored partners' websites to learn more.

Image Source: