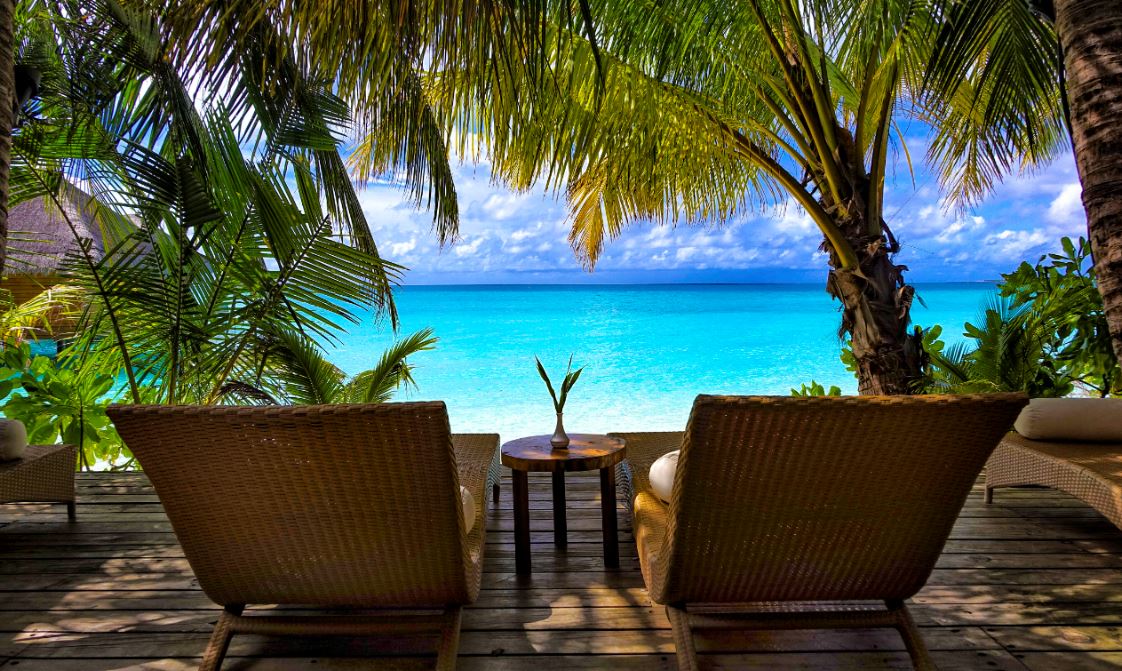 Romantic trips for two are few and far between. With the daily doldrums of life, there's rarely a chunk of time made available to utilize for personal pleasure. With that said, romantic getaways are an often integral part of any healthy relationship. These trips often have to encompass pertinent levels of relaxation. Duly, a list of fun activities, food choices, and beautiful scenery usually work as proper accompaniments. This piece will look at five wonderful destinations for those couples in search of a leisurely romantic getaway.
Prague
Prague has recently become a hot spot for travelers abroad. Aesthetically, the city looks like something out of a fairy tale. Littered with charming bridges, 'old town' is neatly separated from the more modern part of the city. Prices across the board — whether it be lodgings or food — are particularly affordable. In fact, the city prides itself on charging more for water than it does for its esteemed beer. Built over 1,000 years ago, the Prague Castle is regarded as the largest ancient castle in the world. From here, a couple can enjoy breath-taking 360-degree views of the entire city. Whether it be enjoying a coffee at a sidewalk cafe, or strolling down the street with a trdelník chimney, Prague is a special place.
Sonoma 
When thinking about 'wine country' within the United States, Napa invariably pops up. While it's a nice place in its own right, Sonoma County offers a less-crowded and equally beautiful location for a romantic getaway. Sonoma County possesses a litany of small, twee towns. For those in the mood for wine tasting, there are countless vineyards, wine tasting rooms, and wine establishments nestled amid the truly striking region. A perfect afternoon could involve hitting a local wine tasting room (such as Wine Guerilla) before traversing through the beautiful redwoods en route to the coast. Smaller hamlets such as Guerneville, Sebastopol, and Geyserville offer rustic, farm-to-table cuisine. Lastly, one can head to the lovely town of Healdsburg — which is widely regarded as the Bed and Breakfast capital of the world.
Cape Cod
Summertime in Cape Cod is picturesque, to put it lightly. One can enjoy all activities done in the water — whether it be boating, yachting, fishing, parasailing, or even cruising. The relaxed, calm environment is perfect for ample amounts of one-on-one time. Plus, the Cape Cod region has some of the best seafood in the world. It doesn't get much better than chowing down on a lobster roll whilst lounging on Race Point Beach. With nearly 18 miles of land, there's more than enough space for a couple to sneak away and find their own slice of paradise.
Florence
Florence is a jewel within not only Europe, but the world as a whole. Aside from the world-class cuisine and undeniable beauty, the people of Florence are exceptionally warm people. One could spend hours traipsing down the cobblestone streets in Florence with a gelato in tow. Views from the famed Piazzale Michelangelo are steeped in jaw-dropping delight. A short trip outside of the city center will offer wonderful wine tasting experiences in the famed Tuscan region. If there's one location screaming 'romantic couples getaway', it's Florence.
Thailand
If in the mood for crystalline waters, sandy beaches, and exceptional cuisine, look no further than Thailand. Couples get lost for days on the world renowned beaches littered throughout this sublime country. When compared to places such as Hawaii or French Polynesia, Thailand is a fraction of the price across the board. Duly, the country is affectionately known as the Land of Smiles…and for good reason. Generally speaking, the natives of Thailand are the salt of the Earth.

Image Source: NurPhoto/Getty Images